As of 31th December 2016, Appear TV will End of Support all 2.16 and earlier software releases (eg 2.14, 2.12, etc). After this time customers are recommended to upgrade the equipment to the currently supported 3.xx platform to be able to receive support. Also we would like to remind you that all the Last Time Buy dates and some End of Support dates of the AppearTV items listed below have passed.
---
---
---
Please use this information in your advantage.
---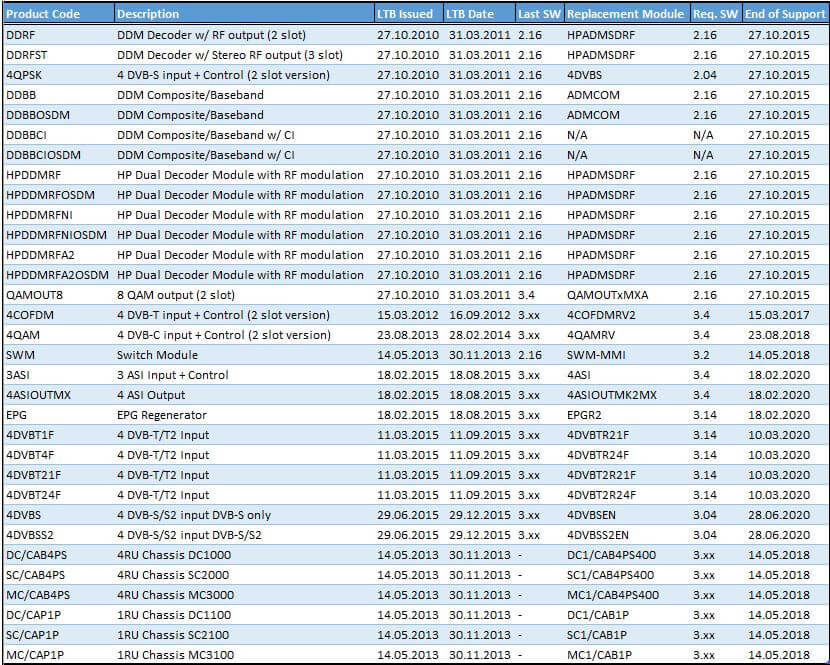 ---
Please feel free to contact your Divitel representative for clarification or additional questions.
support@divitel.com
Support: +31 (0)55 750 48 88
Reception: +31 (0)55 576 02 42
---