Apple recently introduced a new app for the Apple TV, named TV. The app collects TV shows and movies from multiple applications and combines the content into one clear and organized home screen. The app will give recommendations, what to watch and what to use on Apple TV, iPhone an iPad.
---
---
---

Features
Watch Now
The Watch Now section will show the viewer a collection of available TV content from apps and iTunes. To choose what to watch, the viewer can go to Up Next or Recommended.
Up Next
Up Next will show the TV content that the viewer is currently watching and presents this in the order that the viewer is most likely to watch.
Recommended
With the Recommended section the viewer will be able to explore a selection of trending TV content, dedicated categories and content that is handpicked by Apple's curators.
Library
The Library will give the viewer access to the entire collection of TV content that he or she has rented or purchased on iTunes.
Store
In the Store the viewer will be able to discover new TV content (latest releases) or content that he or she has not yet downloaded or subscribed to.
---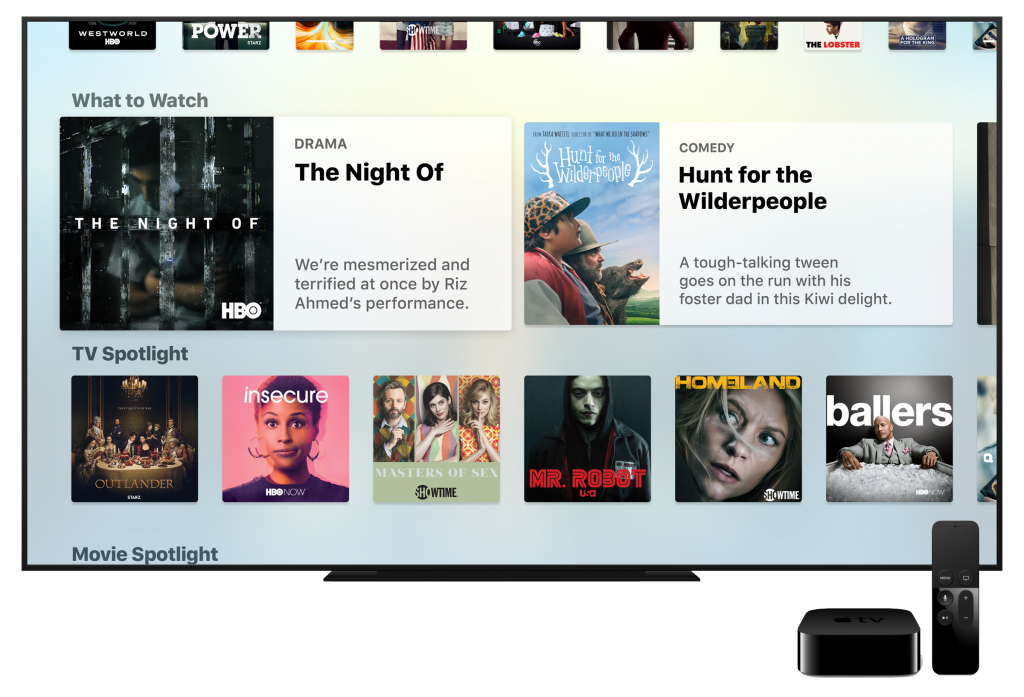 ---
Availability
The TV app will be available in December, after a software update for Apple TV (4th generation) and iOs users. As for now, the app will only be available in the United States. When other countries will follow, is not yet known.
---
Written by:
---