Hospitality TV User Interface (UI)
Om een goede indruk te krijgen van hoe het platform eruit ziet, ziet u onderstaand de meest voorkomende functies. De Divitel skin is toegepast, dit is terug te zien in logo en steunkleur (Vivid blue).
Divitel biedt een interactieve TV oplossing die de TV beleving in recreatieparken en hospitality naar een nieuw niveau brengt!
Eenvoudig in gebruik, voor alle leeftijden
Mooie skin in de look & feel van het park
Speciale recreatie apps, informatie- en besteldiensten op TV
Elke gast een fantastische TV ervaring in zijn eigen taal, met eigen kanalen
Voor de beheerder betekent dit:
Een fantastische skin in de look en feel van het park
De mogelijkheid om eenvoudig de oplossing zelf te beheren
De mogelijkheid om elke gast een 'persoonlijk' TV aanbod te doen
Creëer zelf klantgroepen (bijv. per nationaliteit)
Wijs bepaalde TV kanalen toe per groep
Wijs bepaalde taal toe per groep
Wij bepaalde apps & widgets toe per groep
---
---
---
Welkomscherm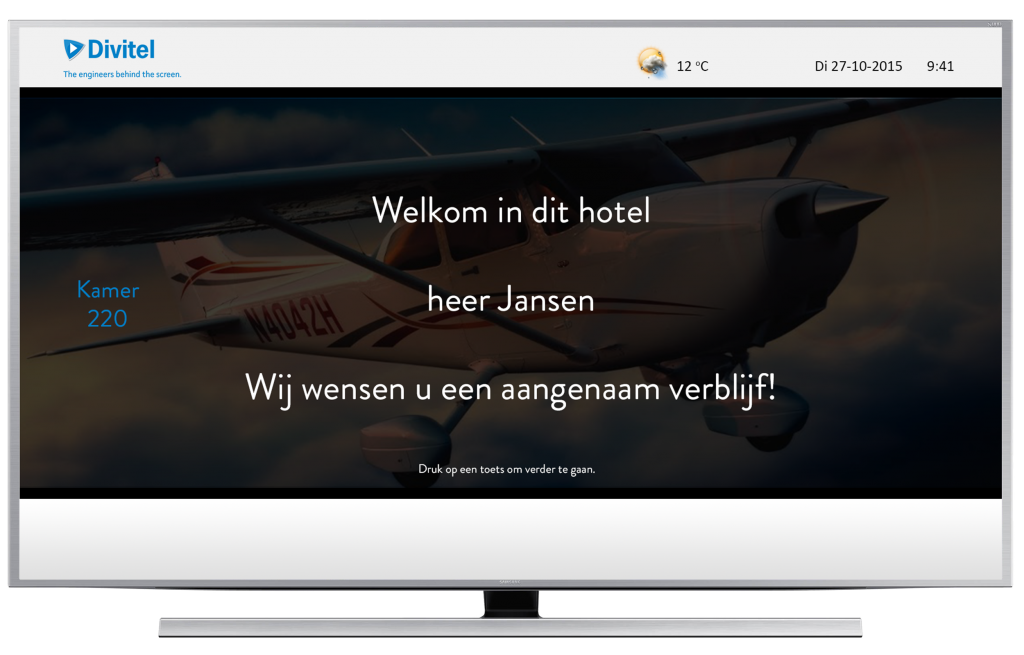 TV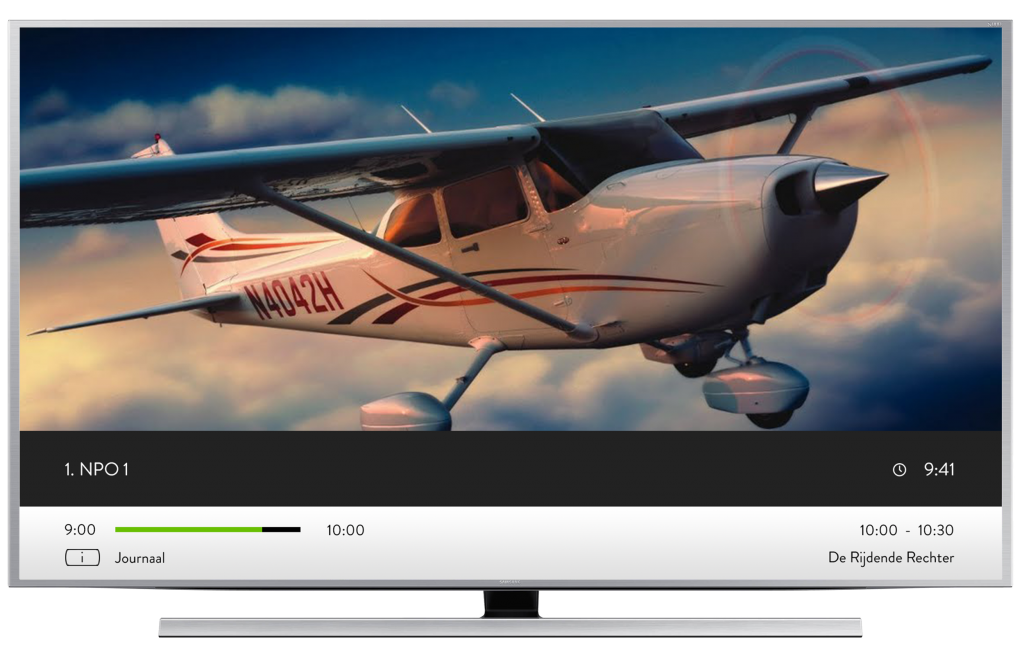 TV Gids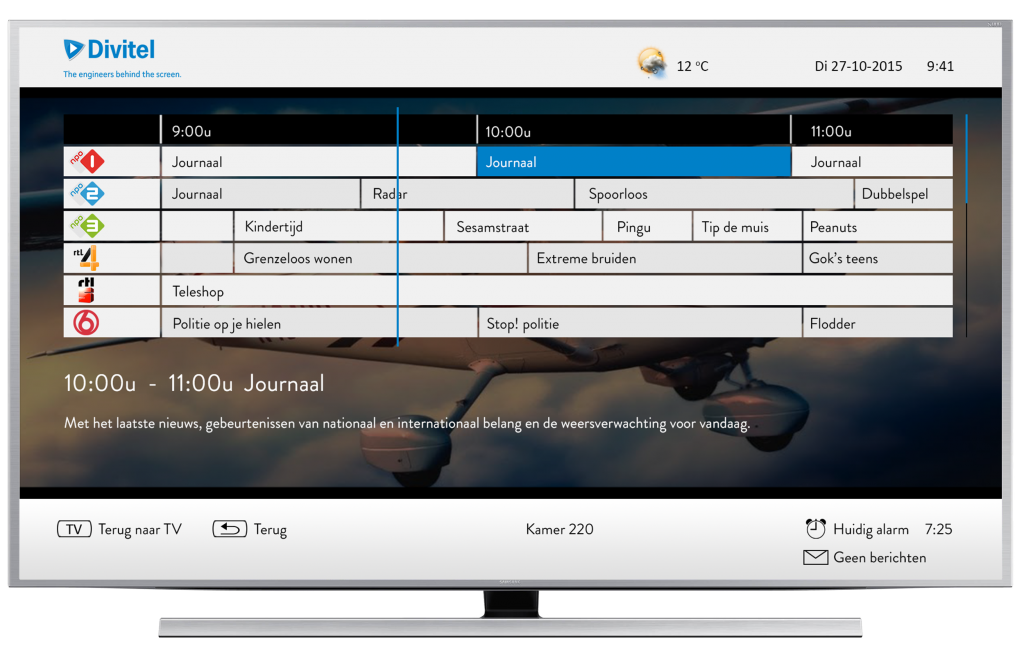 Menu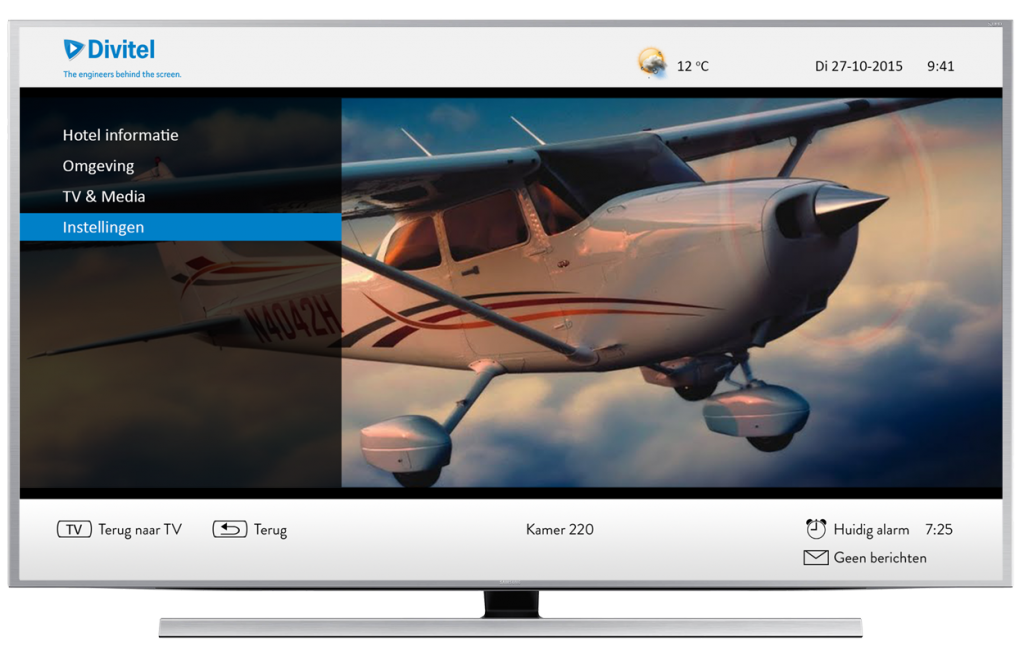 Weer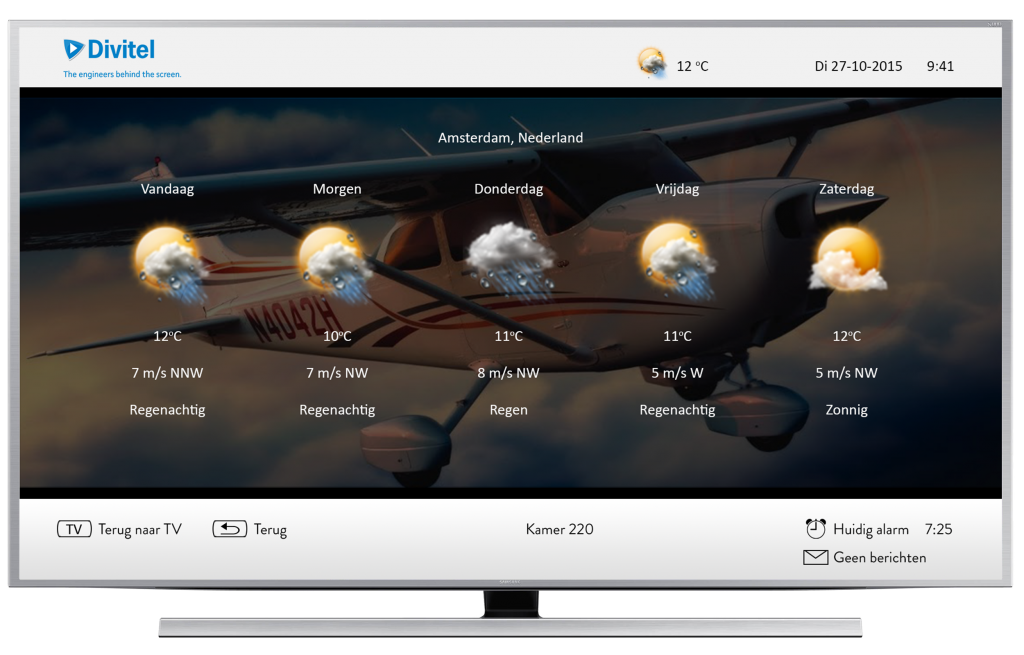 Spa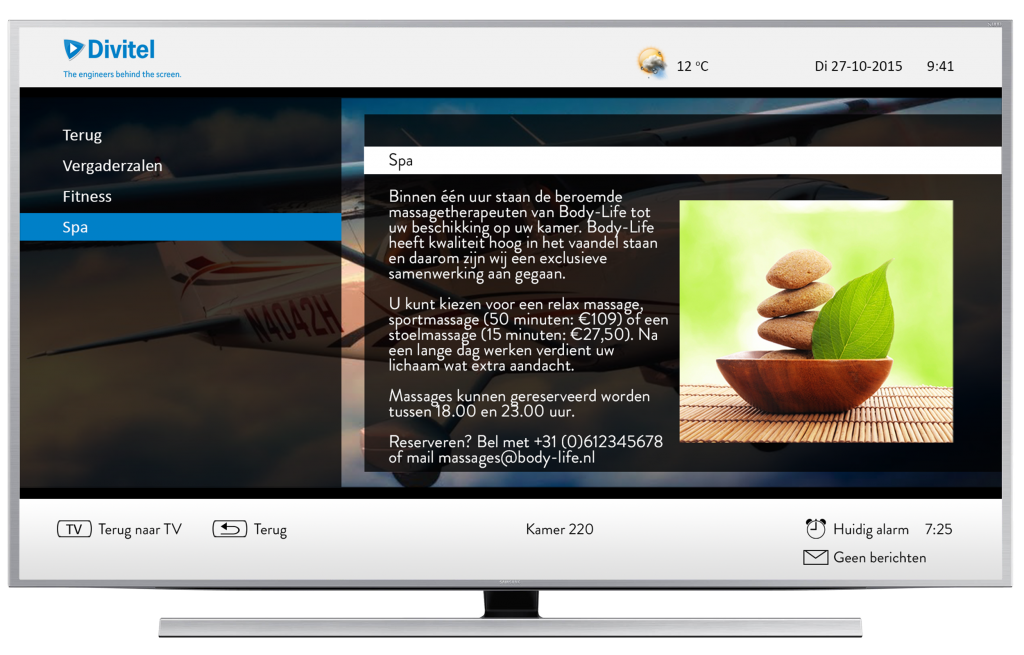 Amsterdam Rijksmuseum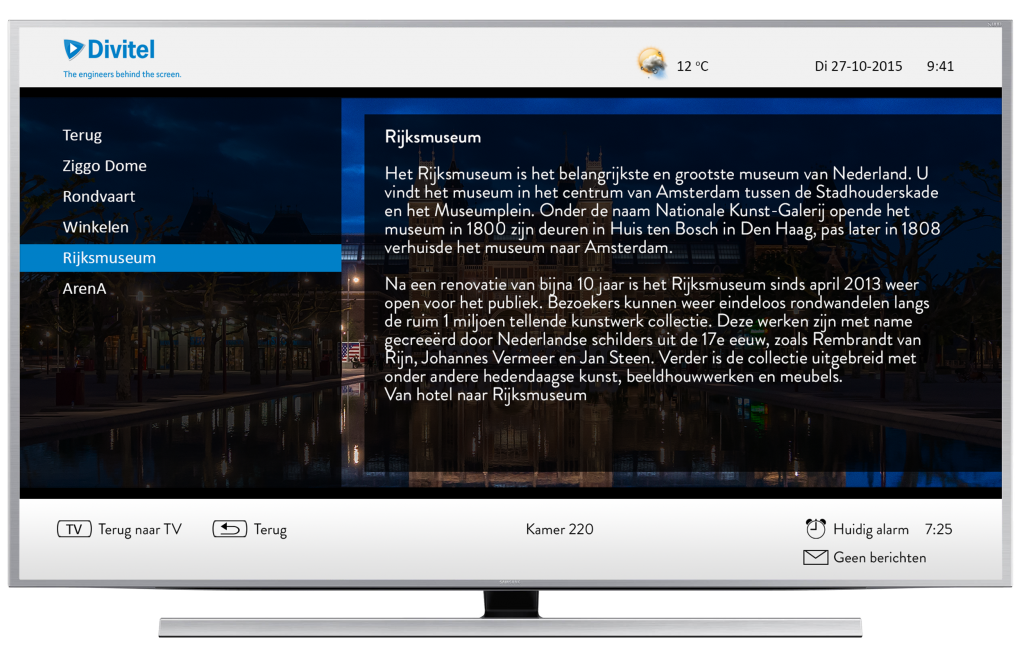 Whitepaper Hospitality TV
TV is nowadays so much more than just watching a program. Our interactive Hospitality TV solutions offer a high quality user experience in your own look & feel to your guests and customers. With our solutions you can offer more than just TV, you can offer a personalized on screen experience. Present your company videos, info channel, information via easy to use widgets and apps, order services and much more.
Download our whitepaper here!
Want to know more?
Leave a message and we'll contact you within 24 hours