Android TV's 8.1 update was released a few short days ago, leading to many sleepless nights for Android TV OEM partners and TV operators alike. It's a concern that came up regularly during Android TV workshops we hosted for operators during IBC 2017, earlier this year.
When considering Android TV, TV operators usually have three major concerns: The risk of competing OTT apps teasing away their customers through the Play Store, their customer's data being used to feed Google's data-driven ad monetization machine and Google's requirement for software updates within 90 days of the release of new Android versions. We've talked about the first concern at length and feel that – in most cases -, fighting it will prove a losing battle and the second concern is definitely valid, but not something you can do much about. The Android TV 90 day release requirement isn't as easily dismissed, though. Android TV OEM partners commit to releasing updated software within 90 days following new AOSP releases for 3 years after their initial launch. This means that these vendors, as well as the operators that use their products, need to change the way they test, validate and release updates to video and TV ecosystems.
Do you need help meeting the Android TV 90 day release requirement through managed TV platform testing and validation or would you like to discuss how you can benefit from ATV in your TV service strategy? Reach out by fill in the form on this page
---
Fact: The Android TV 90 day release requirement is especially challenging for TV operators
Android's 90-day release requirement is nothing new. It's been the law of the land for years, but has traditionally been something mostly of concern to mobile device manufacturers. For those companies, Google's relentless pace is sometimes challenging, but nothing compared to what many TV operators and Android TV OEM partners face.
The fact is that your average TV delivery solution will feature technology from over a dozen different manufacturers and vendors, of which the device running Android TV is just one. Any changes, updates and releases there can (and probably will) impact the complete workings of the ecosystem in which it operates. Android TV OEM partners will ensure that their newest release passess the Compatibility Definition Document (CDD) and Compatibility Test Suite (CTS), but who ensures that it doesn't negatively impact the performance of the video delivery system in which it is placed?
Testing a new update to work within countless different configurations in wildly different ecosystems is complicated and takes time. Time that's scarce in this case. The fact that much of the testing involved takes place at (or by) the operator running an update within their unique platform, means that the operator can (and will) run into issues relatively late in the process – or worse – when an update is already live.
There is a silver lining, though:
---
Fiction: You have precisely 90 days to develop, test and deploy a new version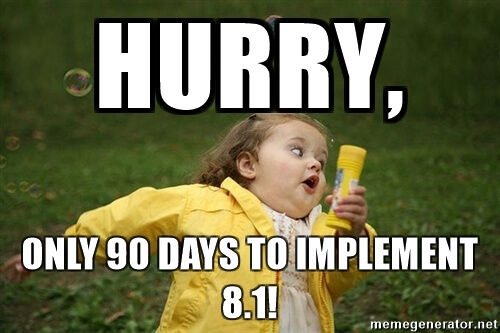 The official window within which an Android TV OEM partner needs to release updated software for a new Android version is 90 days. A new Android release should never come as a surprise, though. For example, the developer preview of version 8.1 of Android was released on October 25th of this year, a month and a half before its release. In this case, the total time available for development, testing and deployment of an update is closer to 150 then 90 days.
Often, this is time that's needed, both by the Android TV OEM partner that develops the update, as well as for the TV operator that needs to test and validate its release into a finely-tuned video delivery solution. Luckily, companies like Divitel offer extensive managed TV and video platform testing services aimed at alleviating this stress both for OEM partners as well as the TV operators working with Android TV powered products.
---
Fiction: You need to support countless Android TV releases every year
The forced pace at which Android TV powered devices need to update is no trivial matter, but it's important to not overstate its gravity as well: Over 2017 and 2016, only 3 releases took place per year, of which two were major updates (7.0 and 8.0). For the last four years, this is what the release schedule has look like:
2017, 5th of December – Version 8.1
2017, 21st of August – Version 8.0 (Oreo)
2017, 4th of April – Version 7.1.2
2016, 5th of December – Version 7.1.1
2016, 4th of October – Version 7.1
2016, 22nd of August – Version 7.0 (Nougat)
2015, 7th of December – 6.0.1
2015, 5th of October – 6.0 (Marshmallow)
2015, 21st of April – 5.1.1
2015, 9th of March – 5.1
2014, 19th of December – 5.0.22014, 2nd of December – 5.0.1
2014, 12th of November – 5.0 (Lollipop)
2014, 19th of June – 4.4.4
2014, 2nd of June – 4.4.3
No year has seen more than 5 releases, with the amount of actual releases seeing steady decline to 3 per year. This looks to be caused mostly by a notable increase in the stability and quality of releases, which has reduced the need for additional updates to fix errors.
---
Fiction: End-users won't be able to watch TV if you miss the release window
In theory, Android TV OEM partners give Google a solid commitment on hitting the Android TV 90 day release window. In practice companies often fail to hit that deadline (just look at the amount of devices still running on Android Nougat). While no company seems to have ever been penalized for missing it (at time of writing), it's advisable to do everything in your power to hit the target: As more partners come aboard, it's likely that leniency around this requirement will definitely drop.
---
So…. Should I worry about the Android TV 90 day release requirement?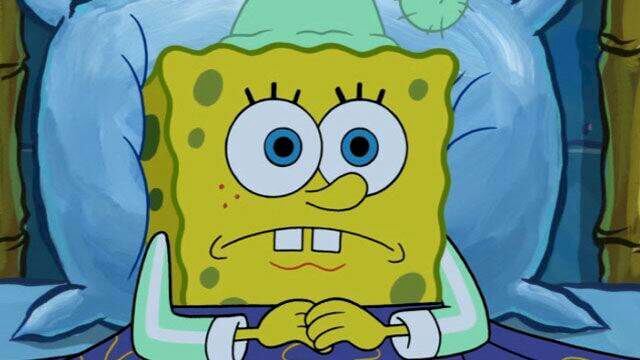 Maybe. You should definitely be prepared:
If you're an OEM partner that is placing Android TV powered devices into TV operator platforms, you should prepare to test your updates against a bunch of unique ecosystems. You'll usually have a little more than 90 days and your screens won't go dark when you miss a deadline, but you can't count on Google leniency forever. You'll need to ensure that your product works wherever it is deployed or run the risk that clients start dreading your updates' effects on the workings of their TV service.
If you're a TV operator with Android TV powered devices within your platform, either featuring Android TV's Operator Tier or Android TV 'proper', you'll need to pick an OEM partner that ensures that an update works within your platform and does it in time OR you need to do extensive testing and validation yourself to ensure updates don't have unintended consequences once they hit your live environment. In either case, the chances are slim of your customers' screens going dark because you miss the required release window, but Google's terms are pretty clear. When they start enforcing the Android TV 90 day release requirement, you'll want and need to ensure the quality of updates that may be rushed out of the door by your vendors. Your end-users don't care that 'Google made you do it', they care about high-quality, stable and responsive TV services.
In either case, Divitel is here to help. Through managed testing and validation services that ensure that an update doesn't have unintended consequences, through OTT and IPTV consultancy services that ensure your video or TV service aligns with end-user needs, or through best-in-class system integration services for quick, agile and effective video delivery solutions.
Whatever you need, we'll be happy to talk. Just fill out the form on this page or reach out to your Divitel contact.