It is expected that the technological world will change more in the next 5 years than in the past 15 years, so cooperation is of vital importance. For Divitel and TNO, this is an opportune moment to collaborate in the form of a strategic business partnership. This is an innovative partnership whose first new Interactive UHD Video Technology – Tiled Streaming – will be presented at IBC in Amsterdam!
---
For many years, TNO has enjoyed an enviable reputation in the field of independent research. Its expertise and research have made a major contribution to the competitive edge of companies and organizations, to the economy and to the quality of society as a whole. TNO favors targeted innovation. And this is admirably complemented by Divitel's years of experience in global video distribution technologies. This knowledge company founded in Apeldoorn is experienced in system integration and innovation in the field of video (TV). Divitel is a high-tech company that is now recognized worldwide as the leading video solutions supplier. This dynamic company has considerable ability to adapt when it comes to the fast, decisive implementation of complex solutions and the maintenance of technology in the field of new media. This makes Divitel the ideal party to bring integrated innovation to the market, and to allow its customers (such as cable companies, Internet providers and television companies) to head the field with the latest video technology.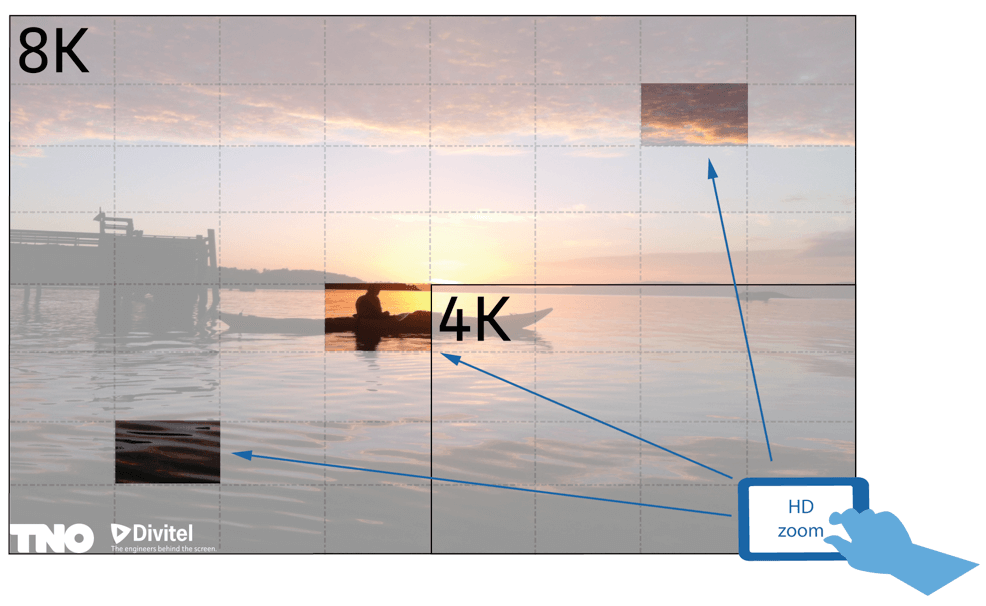 Paul Valk, Business Development Manager at TNO: "The strength of TNO lies in developing – in this case – innovative and compelling media technologies. Divitel is a perfect match in this respect because – thanks to its many years of specific knowledge – it can help to develop, implement and market these technologies."
Tuan Huynh, Chief Innovation Officer at Divitel adds: "Divitel's contribution to the business partnership lies in its ability to accelerate the development of new, complex, compelling media technologies, to identify new earning models, to transform this knowledge into innovative solutions and to market them. We also regard the partnership with TNO as another way of managing the increased complexity and constant exponential growth of new media technologies. So our partnership endorses the Divitel vision of sharing effort and new ideas but also of considerably reducing the costs and risks of R&D, and the time involved in marketing innovative solutions."
Both TNO and Divitel emphasize the importance of this far-reaching cooperation. Using each other's strengths and focus will create a perfect innovative partnership! The first results are already visible in the form of 'tiled streaming' video technology.
---
Tiled streaming technology
Tiled streaming is a new technology developed by TNO and brought to action by Divitel. A scalable technology that allows ultra-high quality content (4K-16K) to be creatively used on existing tablets through the existing CDN's and the Internet. This allows the end users to zoom-in in live video without losing HD quality, add overlays themselves on live TV, or navigate through channels with a 12 x 12 live mosaic.