We design, build and maintain the best video distribution solutions for our customers. In order to deliver the best solution we follow a strong operational procedure that includes FAT's (Factory Acceptance Test) and SAT's (Site Acceptance Test). If we approach the end of a project, our valued customer comes to the Divitel headquarters ('factory') for approval, testing and training of the television system. Last week we successfully completed a FAT for the largest cable service provider from Curaçao: UTS/TDS.
Divitel designed and built a new IPTV-system for TDS in our datacenter and gave explanation and instructions. After one week the system was approved properly. We will now completely pick it apart and re-build the system on-site on Curaçao. After that a SAT in the same technical environment will follow.
We celebrate the successful FAT but we are already looking forward to the SAT that will be conducted in Caribbean conditions.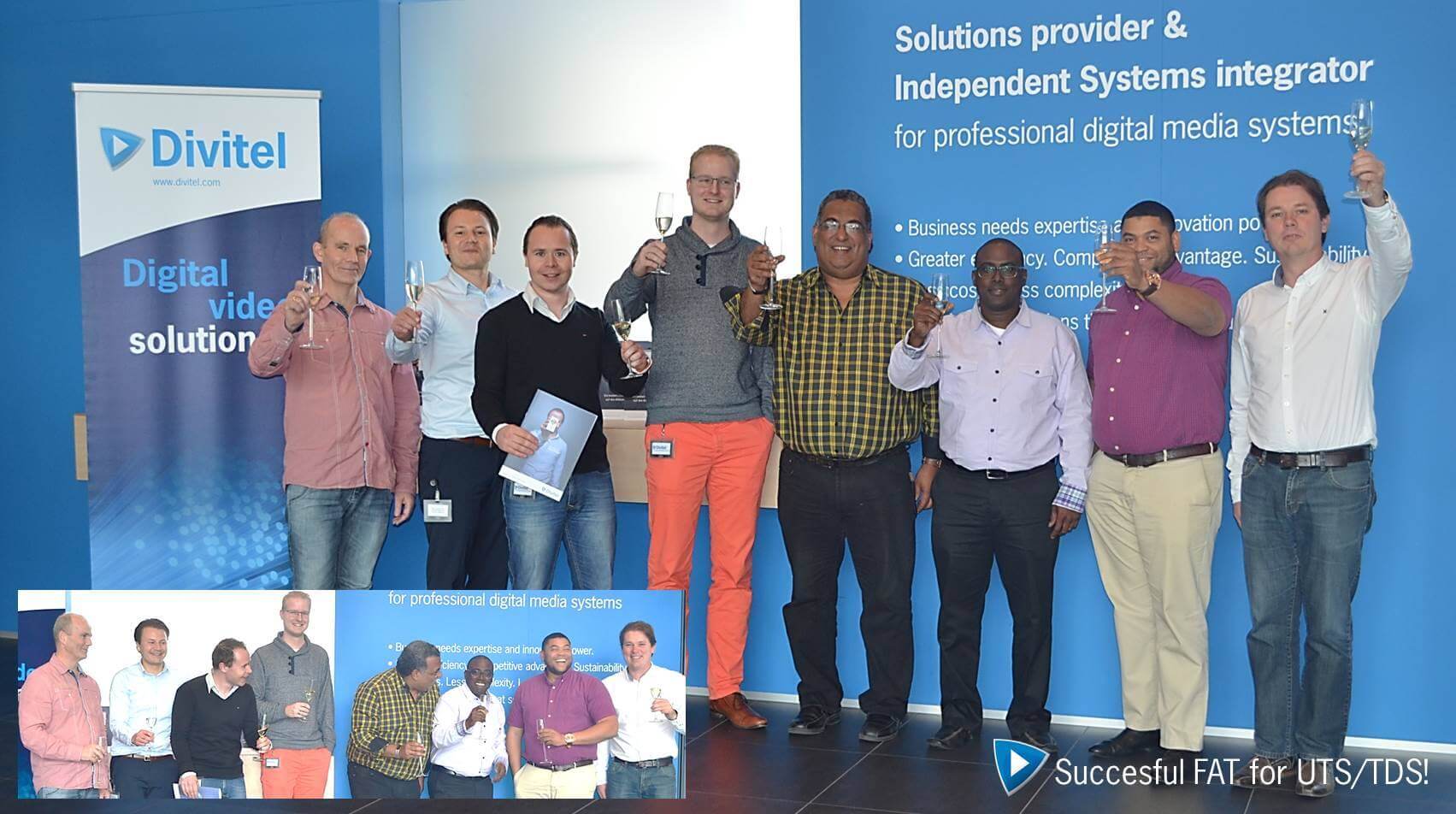 Found useful information in this article?
[elementor-template id="15757″]