In-home WiFi remote management made easy
Improving the in-home WiFi performance is not only good for your customers. More importantly, the remote management software especially designed for service providers, is a way for you to get ahead of your competition. How? By having insights and abilities that they do not:
You efficiently resolve problems and empower your customer care support;
You remotely monitor and manage all AP devices across the deployed base;
You have insights about subscribers and network KPI's.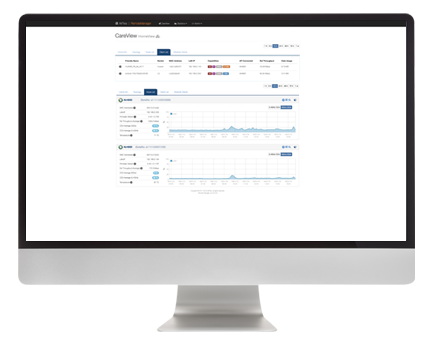 What do customers say?
"Working with AirTies has helped us create an amazing new customer experience across screens with Fluid Viewing, as well as take the Sky experience to the next level by enabling… customers to turn all their Sky Q boxes into smart hotspots."
Andrew Olson,
Director of New Product
"…We are introducing the new AT&T Smart Wi-Fi extender – a state-of-art device that gives you the strongest Wi-Fi signal throughout your entire home."
Stephen Vincent
Assistant VP
"Singel Wi-Fi Mesh expands and optimized coverage so our customers can enjoy their Singtel Broadband and TV services to the fullest."
Mr. Goh Seow Eng
Managing Director of Home