The story behind iTV, the worlds first internet-based video-on-demand service and its 1,5 billion dollar failure
It's 1998. The year Titanic grosses $ 1 billion, Google is founded, the Lewinsky scandal breaks and Netflix starts mailing out their first DVD's. At the same time, in Hong Kong, people are streaming on-demand videos over the internet through a new service by Hong Kong Telecom, called iTV. A direct predecessor to the Netflix VOD streaming service we now know and love, almost two decades before Netflix started streaming. How did Hong Kong Telecom manage to launch such a service years before even YouTube would be founded? And why did it fail so miserably, burning up more than $ 1,5 billion in funding in the process? Read on for the amazing story behind iTV, the world's first streaming VOD service.
---
Nine-teen years ago, China-based Hong Kong Telecom (HKT) launched the world's first video-on-demand service, as part of a wider interactive television (iTV) service. With the iTV VOD service, subscribers could watch over a hundred local and foreign movies, cartoons and documentaries.
To receive the service, a set-top box had to be connected to the internet (FTTB or VDSL) and a television set. According to a press release from NEC Corporation –who provided HKT with broadband access systems, video servers, and set-top boxes–, the set-top box interfaced directly with the FTTB system to receive ATM cells of multimedia data transmitted from the video server. MPEG2 compressed video streams were then decoded and displayed on the television. The set-top box was provided with a built-in recording function, so end-users could fast-forward, rewind or pause videos. There was no time limitation or program schedule. Movies could be watched whenever the viewer wants to, which was unique for that time.
Launching the service would require over $ 1,5 billion. A huge amount of money now, but even more so in the 90's when development on iTV started. Confidence in the service was obviously high, but HKT was still looking for assurances of its success. They found those assurances in research that showed that roughly 80 percent of cable subscribers were interested in iTV.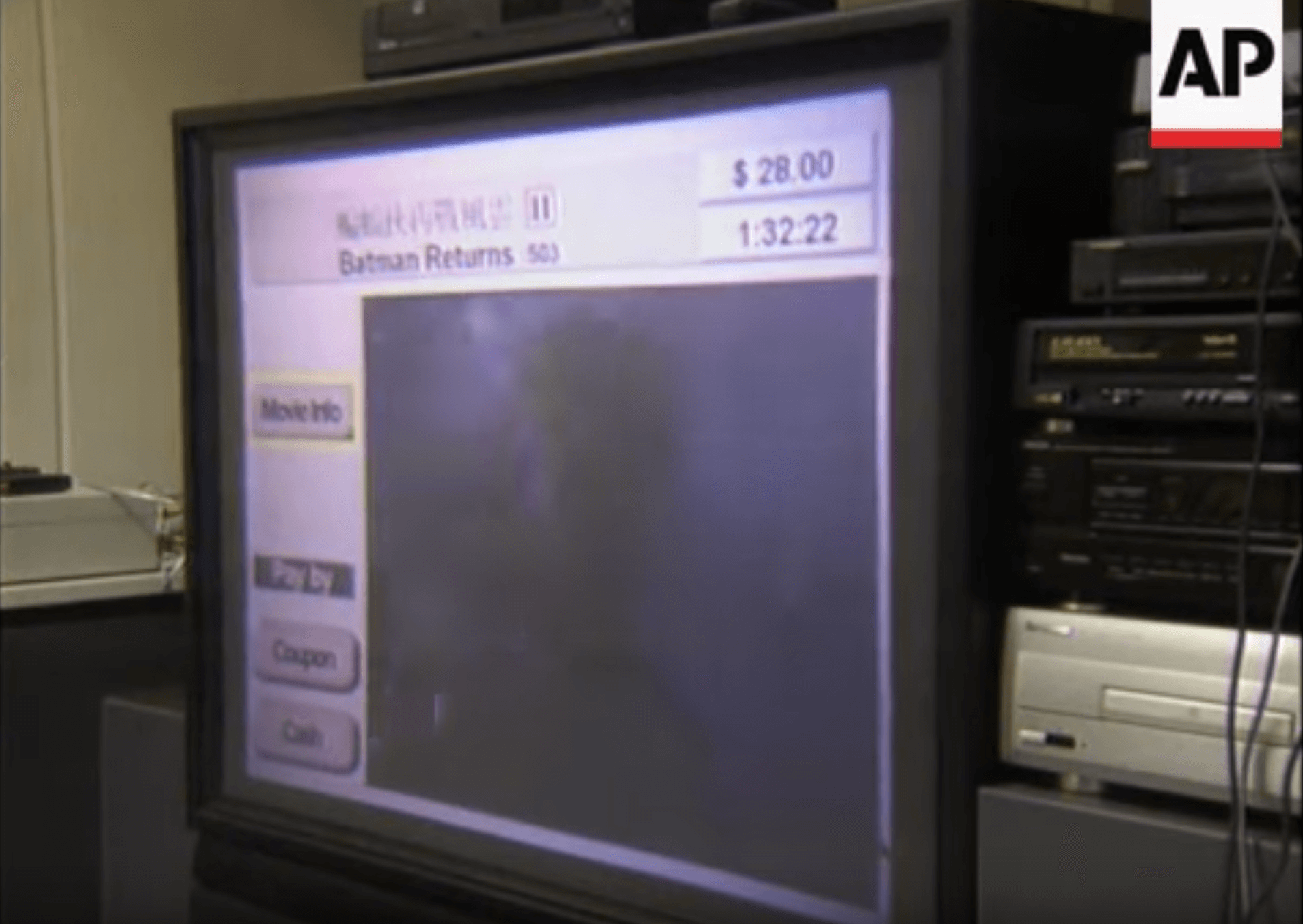 Why Hong Kong Telecom's iTV service didn't take off
Even though the research made iTV look like a sure bet, reality didn't match expectations. HKT had predicted 200.000 to 300.000 subscribers in year 2 or 3, but never managed to reach more than 90.000 subscribers, 40.000 of which had pre-ordered. The service didn't manage to grow by more than 50.000 subscribers before the decline set in, putting immense strain on financials. The investments made had been massive and iTV needed to reach their projected subscribers to stay afloat.
The reasons for this failure were many. Technical issues plagued an infrastructure that was way ahead of its time. Customers would report delays of up to 50 minutes when trying to load a video at the busiest times of day. The content selection was also disappointing to many. With a little over a hundred titles or 780 hours of video on offer, customers would simply run out of things to watch relatively fast. The reality of the service turned out to be a far cry from promises by executives, that described "a 24-hour private cinema and shopping mall at home."
Immense technical challenges and content-issues were only half the story. The business model was 'dubious' at best: Customers were charged roughly $35 a month for a service that was reportedly only profitable at $50. In the end, it looks like iTV was simply a case of HKT biting off more than they could chew.
Turning $1,5 Billion worth of Lemons into Lemonade
iTV would continue a struggling existence for years, to eventually be shuttered in 2002. PCCW, after acquiring HKT in 2000, did manage to get some value from the service, though. iTV's fiber optic network gave Hong Kong great connectivity at a time when most of the world was still using dial-up. PCCW would follow up on the idea of iTV and greatly improve in it with NOW TV, a comparable service that proved much more successful. In 2006, the service counted roughly half a million subscribers or half of the world's 1 million people that were using internet-based VoD.
About Divitel
Evolving customer-requirements, a turbulent competitive landscape and rapid technological advances shape the economics of video delivery. As one of the world's premier independent systems integrators, Divitel helps video businesses manage all facets of technology changes.
Want to have a friendly chat about the developments in the industry? Reach out to us at marketing@divitel.com or ping your regular Divitel contact.
Marianne van der Craats, Marketeer, Divitel