Ziggo recently announced that it successfully updated their multiscreen TV app for Android. We are proud to be part of this successful TV experience enrichment.
---
Update: Besides the update for Android, Ziggo also updated their TV application on iOS. Both, iOS and Android users can now watch TV outside their home wifi network.
We designed, built and delivered the Subscription Video on Demand (SVOD) delivery infrastructure. Our solution manages all the Transcoding and Encrypting VoD content requests by the end-user. The solution also includes additional streaming capacity used for play-out of the VoD content to the end-users.
This platform enrichment is a planned delivery in Ziggo's  successful multiscreen TV platform. Ziggo aims for a great user experience including a high level of entertainment, high-quality content, differentiating services, anywhere and at any time.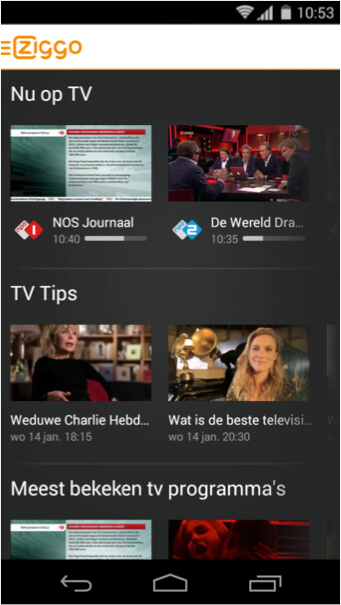 .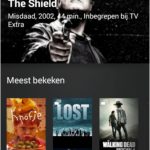 About Divitel
As independent system integrator we design, build and maintain smart solutions for multiscreen TV delivery on PC/Mac, iOs and Android smart devices. We understand that as demanding end-users we want to Enjoy live TV but also Timeshift, Network recording (NPVR) and start-over TV.  Follow the end-user and bring a fantastic unified User Experience on all devices!
[elementor-template id="15757″]