Improve your customer loyalty with perfect, end to end, video streaming, Mesh WiFi capabilities
The usage of online streaming is rising fast. People are watching more and more video's and they are doing it with their mobile devices. They perceive WiFi and broadband internet as one and the same and since smooth video streaming requires a high speed, high quality WiFi connection, that's where it all goes south.  When they have problems, who do you think they will call? You! But for you, it is impossible to control the speed and the coverage of the in home WiFi. Right? Wrong!
---
What's in this for you?

Happy customers = Loyal customers
As you well know, unreliable service and poor download and upload speeds are among the most important reasons why your customers churn. In addition, research shows that the higher the perceived internet speed, the higher your NPS is going to be.
Decrease costs
An increasing number of support calls is WiFi related. You do not have the information that you need to remotely diagnose and fix issues and this forces you to unnecessary deploy service engineers and truck rolls.
Monetize your portfolio
If you are interested in getting into the smart home market, WiFi performance is crucial. More importantly, you will be doing your customers a favor since they prefer their service provider to supply the WiFi gear instead of having to purchase it themselves through retailers. In addition by managing WiFi for your customers, you will have insight into consumer behavior in the home. Find out what devices your customer use and tap into that sales opportunity by offering them relevant options, for example.
---
Divitel and AirTies – the perfect match
Part of the challenge that our customers deal with when offering video anytime, anywhere, is the fact that video streaming is happening through WiFi. That is the reason that Divitel has decided to offer a solution for the in home WiFi challenge. We have looked at different technology providers and based on our assessment of different criteria, we have chosen AirTies as prefered partner.
Let us:
Answer your questions around the economics of the WiFi issue and help you build the internal business case;
Integrate the software and hardware in your technical environments;
Integrate the solution into your organizational processes, including customer care and engineering.
---
AirTies, best in class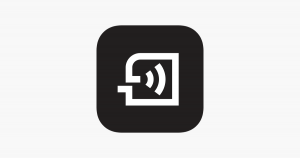 Video streaming optimized with high priority streaming capabilities,​
Possibility for one access point only – no more cables!
End to end,​
On premise & Cloud, ​
Intelligent mesh architecture,​
Strong roadmap & experience – proven, reliable solution,​
Cost effective.
---
Get control of the in-home WiFi experience:
Our solution resolves in-home roaming by automatically connecting to the best access point;
Automatic relocation of clients to optimal band and channel solves choppy internet service caused by too many surrounding networks;
Eliminates dead spots by organizing the network so that data finds the best path from source to clients.
---
Wondering about the business case?
Get your Mesh WiFi Monetization Assessment here!