100+ of the most important companies in video delivery.
---
---
---
Today, we'd like to share with you Divitel's first Video Delivery Landscape. An overview of 100+ of the most important companies in video delivery, sorted in categories like Monitoring,
DRM
, Middleware, Video Players and more. You'll find the file embedded below. Be advised: The quality isn't great if you use the embedded full-screen button, but you can download a print-ready PDF by clicking
here (pdf)
 . Alternatively, drop us an email at
marketing@divitel.com
and we'll send you a copy.
---
---
Questions and Answers
---
Will you be updating the video delivery landscape going forward?
Yep. We're planning on putting out regular updates of the landscape. Probably twice a year. You'll be informed of these updates if you follow Divitel on LinkedIn, Twitter or if you have a personal Divitel contact.
---
Where did you find the data for the video delivery landscape?
As one of the world's premier system integrators for video delivery, it's our job to have this data. In our day to day work, we cherry-pick the best technology from this overview for every specific customer challenge to create custom solutions.
---
Why is company X's logo bigger/smaller?
Pure aesthetics. Logo size has no correlation to importance.
---
I'm missing some companies…
That's not a question, but you're correct: There are a lot of companies out there doing something with video delivery. We've simply collected the ones we consider most important. It's pretty subjective, but based on two decades of working with video delivery, our subjective opinion on these matters holds some weight. If you're missing a particular company which you'd like to see included in the next edition, send us an email (marketing@divitel.com) or leave a comment and we'll seriously consider your suggestion.
---
Not all of these companies are actually companies…
Well spotted. We added products or brandnames in there whenever we felt that it was more relevant then the company name.
---
Can I have a written overview of all companies in the video delivery landscape?
Maybe. We don't currently have one to share, but if there's a need within the video delivery community, we'll happily post something. Just let us know if you'd like to have a written overview by leaving a comment on this post (or send us an email).
---
---
---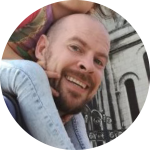 Hendrik Haandrikman, Growth Guy, Divitel