When your video service fails (black screens, audio glitches, freezing and such) you need to be able to execute fast root cause analysis and determine the required actions even faster. What has this to do with data? The fact that video services today generate vast amounts of it from different silos. And you can not detect failures if you are not able to deal with data efficiently.
This means that the competitive advantages that can be achieved through data insights processed through Ai and ML are massive. If you recognize this and succeed in aligning your strategy, operations and processes, you will have the key to a winning strategy within your market.
---
The complexity of dealing with data
But how do you deal with data when you don't even know what type of data you should be looking for? Which data offers the relevant information? Is it accurate? This analysis costs time and manual labor, time that your people could be spending on other important matters. In addition, this data retrieved from separate silos is rarely correlated in real-time, and only manually done, if ever.
An additional complexity is that as already mentioned, in order to manage the performance of your service, you need holistic data. But how do you manage that when no one person within your organization is responsible for the whole service? Or, what happens when for example in case of pure OTT services, there is no one available who understands the technology behind it?
How do you deal with this? You don't. You partner with us.
---
We design, build and maintain, excellent data-driven video services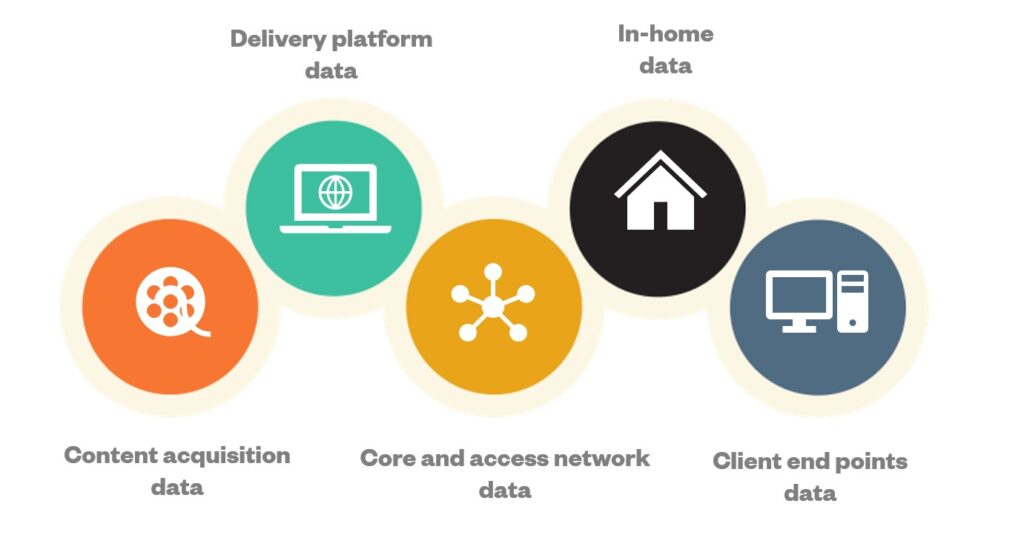 Through our ISO27001 certification, we ensure that your data is safe at all times.
---
Our data-insights driven offerings