The case
Ziggo, a subsidiary of Liberty Global International in the Netherlands, is a service provider, serving over 2.8 million households and businesses, making Ziggo the largest digital television provider in the Netherlands. Divitel has been asked to enable the customers of Ziggo, as one of the first in Europe, to view live TV within the range of their home wifi environment on tablets and mobile phones. In practice Divitel took care of the content delivery.
---
---
---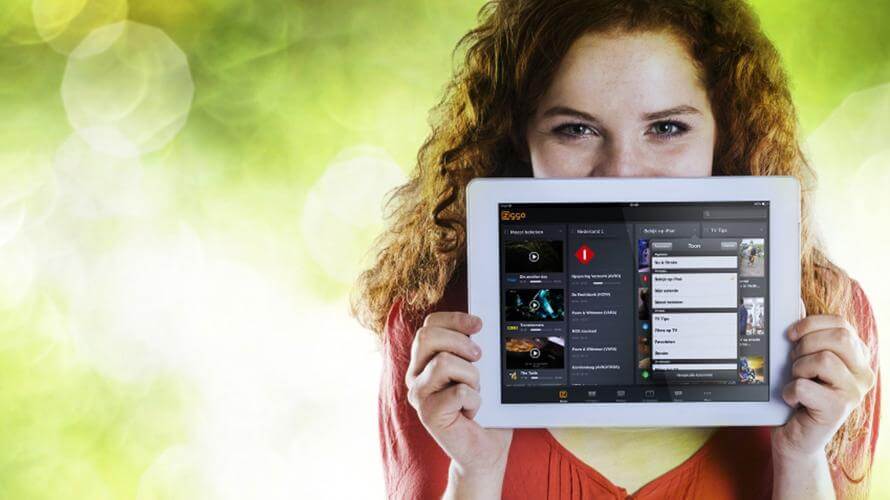 The challenge
In a time when little project references were available with comparable scope and size, introducing a future ready solution for IPTV play-out on multi-screen, including VOD and PVR, was the challenge Divitel took up successfully for Ziggo.We co-designed the best fitting solution for this challenge. Therefore we partnered with some of the leading technology vendors in the video industry. We took care of design, system integration, system implementation and later on platform maintenance for content delivery.For Ziggo starting new customer services on a new to build platform should require assured technical performance as well as scalability in the preferred solution. Flexibility to cover new market demand during the realization phase was a must-have.
---
The solution
We designed a future ready VDN platform including transcoding, packaging, encryption and streaming of IPTV signal including VOD and PVR. The platform was designed to serve Multiscreen and OTT Services.The platform consisted of technical components from various partners, many of them leading in the video industry or with innovative new technology from which Ziggo will benefit in the foreseeable future.
---
The benefits
Ziggo aims for customers to experience the highest level of convenience and pleasure in the field of entertainment and therefore offers them access to high-quality content and differentiating services, anywhere and at any time.In order to realize these goals the platform assures:
Short time to build, meaning the possibility to launch new services quicker than the competition.
Minimal technological risk since we integrated and tested innovative content delivery technology before it went to market.
Scalability, meaning the initial investment is limited and platform expansion will keep track with future market uptake.
Modular design based on open standards, meaning Ziggo is able to swap functional components of the platform whenever they see benefit in other vendors future technology.
Limited disinvestment on platform development by incorporating legacy.
Divitel designs, builds and maintains video solutions for Ziggo and remains a business partner at all times, to be trusted in keeping the optimal solution for the future. We make the latest technology work for Ziggo faster than any system integrator in the market and we stick together through thick and thin with Ziggo for what we built, providing 24/7 on-site support.
Having Divitel as a partner assures Ziggo of:
a technology independent integrator, offering best of breed to assure the optimal video system, we design modularly and with the possibility for future replacement.
a Dutch company with local presence and with in-depth video knowledge.
a partner pairing flexibility with realization strength in order to cope with developing market demand and the Ziggo requirements that alter accordingly.
proven turnkey responsibility, in multi-vendor projects.
a partner, pairing innovation with project control and technology flexibility.
integrated and tested innovative content delivery technology before it goes to market.
always having a technical plan B, keeping options to choose from at all times.
---