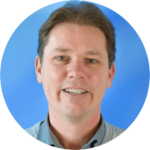 Divitel's COO, Wouter Slot, has been interviewed by the magazine Intercomms.net, Broadcasting & Technology section, about the way we're using data to help our customers gain competitive advantages in the video industry. Read the complete article.
This article preceeds a Roundtable organized by IBC, InterComms, Broadband Forum and IABM, where Wouter is going to participate – and answer questions, together with other industry's leaders – about OTT / IPTV, Mesh WiFi, Multi Screen, and Migration to Cloud's video solutions. More details will follow about this event, held during IBC 2019 on September 16th, from 11:00 to 12:30.
About InterComms magazine
International Communications (InterComms) is an authoritative policy, strategy and reference publication for the international telecommunications industry. It is designed to help the key decision makers within industries to transform their existing business, in terms of regulation, standardization, optimization and cost effective mature technology.