Is outsourcing video distribution the future?
"Deloitte Global predicts that in 2022, at least 150 million paid subscriptions to streaming VOD services will be cancelled worldwide, with churn rates of up to 30% per market. As consumers continually chase the best content at the best price and quality, this puts immense pressure on content operators. When it comes to distribution they have two choices. They can manage it in-house or they can outsource their distribution to an expert in that field," says editor Anna Tobin from CSI Magazine in their latest edition.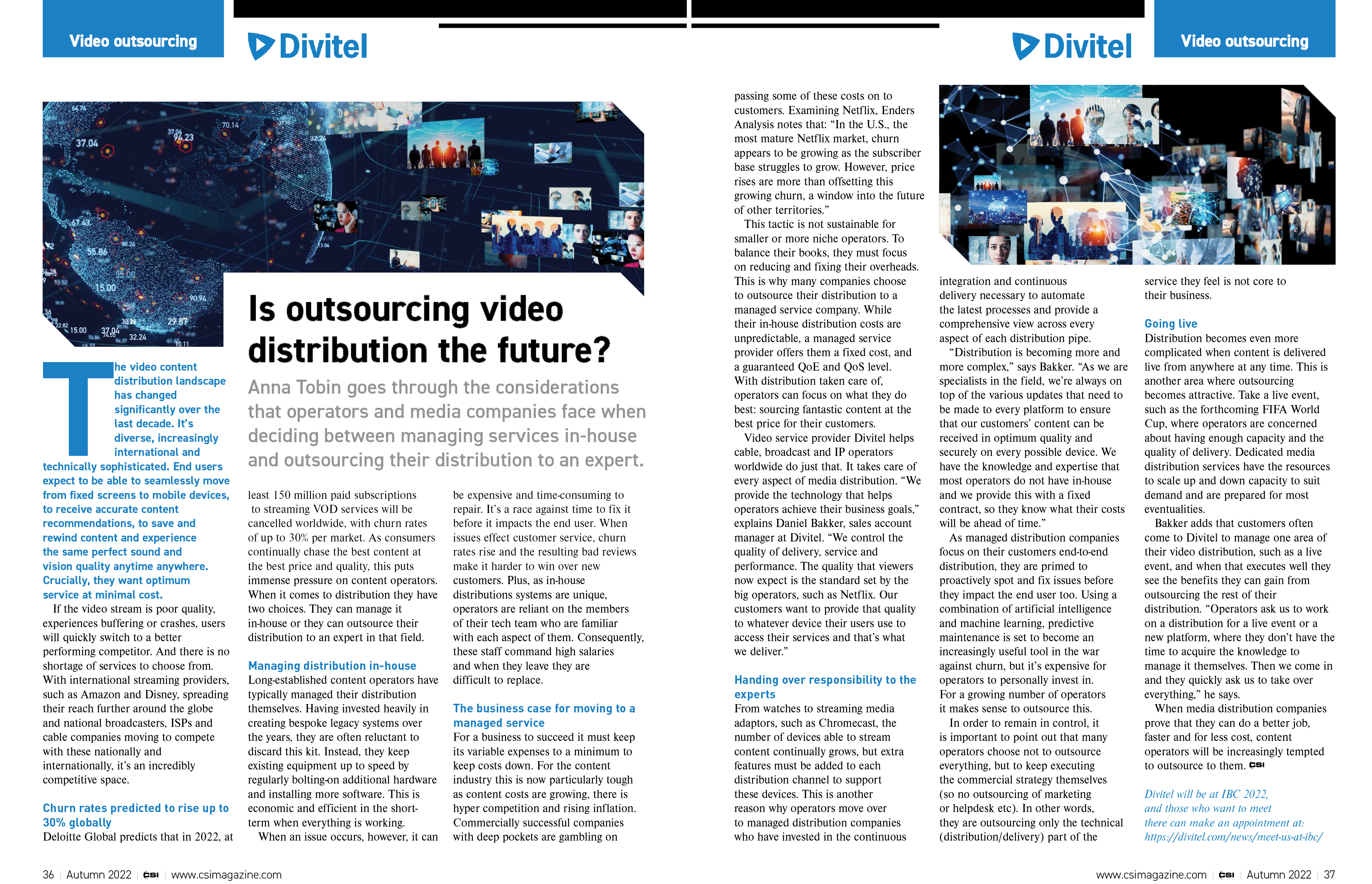 "Distribution is becoming more and more complex. As we are specialists in the field, we're always on top of the various updates that need to be made to every platform to ensure that our customers' content can be received in optimum quality and securely on every possible device. We have the knowledge and expertise that most operators do not have in-house and we provide this with a fixed contract, so they know what their costs will be ahead of time," says Divitel video distribution expert Daniel Bakker in the article.