Apeldoorn, 9 April 2019 – Today's companies are having more data than ever. But how can you use this data to drive better business decisions? Today, we've released the Media Data Strategy Navigator which will provide you a comprehensive framework to fully align your data strategy with your business objectives.
Are you struggling with how to successfully transition into a data-driven organization? Let us help you to effectively unearth, align and document strategic priorities. Click the button below to learn more about the Media Data Strategy Navigator or send an email to marketing@divitel.com – or your Divitel contact – and we'll get back to you as soon as possible.
Learn more about the Media Data Strategy Navigator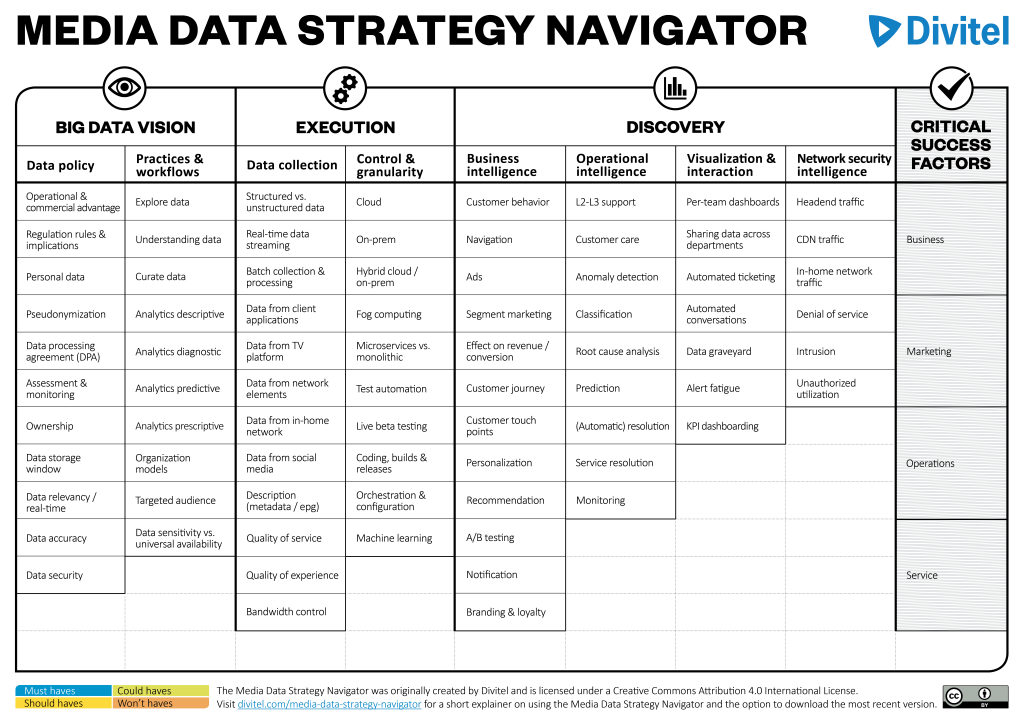 About Divitel
Based on over 20 years of video service expertise, our mission is to enable you to grow your business through excellent video service implementations. We do that by bridging the gap between increasingly complex technology ecosystems and video services.
We are your solid partner for all things video – From strategy and cutting-edge technology consultancy, to system integration, customized solutions or managed services. We design, build and maintain video services for operators, service providers and content owners around the globe.
Found useful information on this page?