Embrace the Video Delivery Landscape
In order to compete and meet their subscribers changing demands, video services need different tools and technology components to optimize or innovate their video distribution. The problem with that, is that the technology landscape is very complex, fragmented and ever changing.
In order to help you navigate this technology ecosystem, we have created The Divitel Video Delivery Landscape.
The Video Delivery Landscape is an illustration of the technology ecosystem and a summarization of all relevant video distribution technology.
Every year we publish this valuable and highly anticipated tool to help video and tv services choose the right technology for their platforms. So they can keep their subscribers happy and beat their competition.
To create this overview, we use all the knowledge that we have gathered over the last 25 years:
---
The Divitel Video Delivery Landscape 2022
Download it in high quality here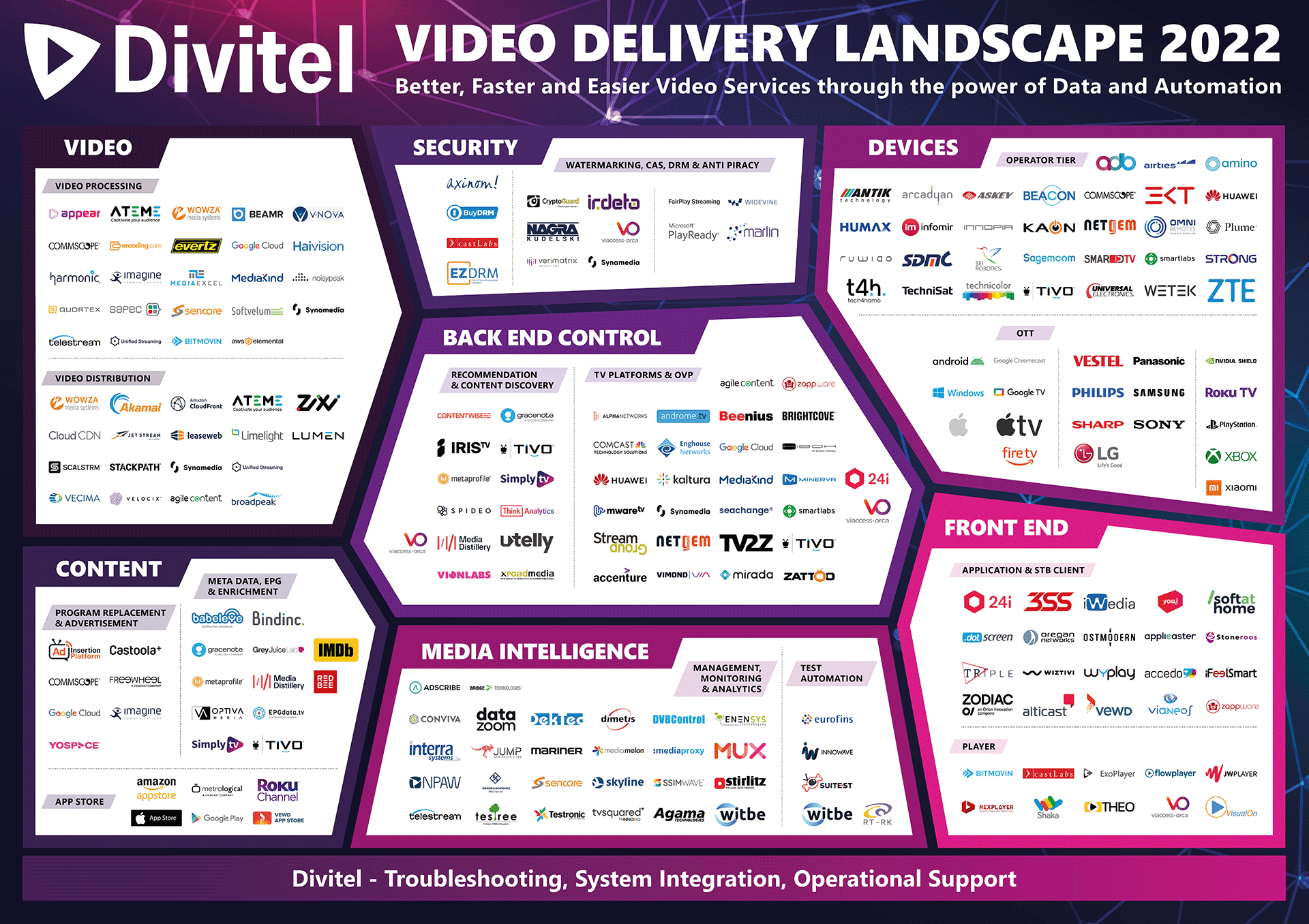 All products and company names are trademarks™ or registered® trademarks of their respective holders. Use of them does not imply any affiliation with or endorsement by them. "Video Delivery Landscape" © 2022 – Divitel.com
Download the Landscape in high quality