Divitel placed in 'Innovatie Top 100 2017'
For the second time, Divitel has made the list of the top 100 most innovative companies of the Netherlands, the same list we made in 2014 with a compelling multiscreen OTT solution. This year, it was Divitel's Managed Services for Pay-TV Operators that made judges sit up and take notice.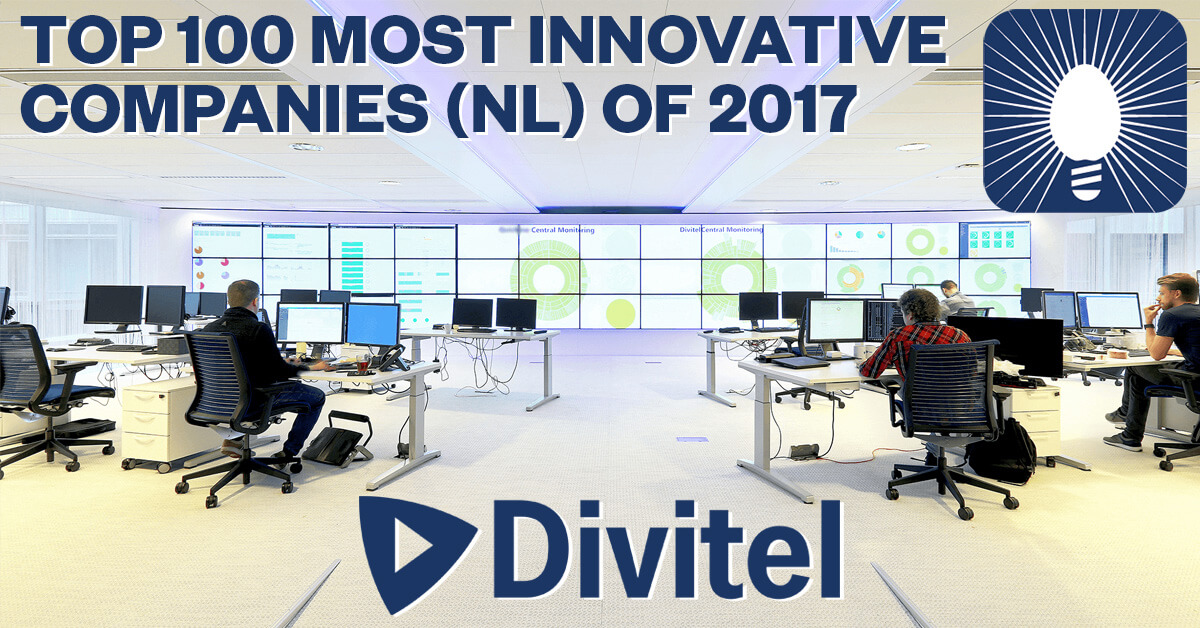 Remotely managing, servicing and updating complex video delivery solutions
Through the Divitel Operations Center (DOC), Divitel is remotely managing video delivery systems for a growing selection of cable operators, telcos, broadcasters and other companies with complex video delivery infrastructure. The rapid growth of this – relatively – new part of Divitel's business is a response to growing stress on TV infrastructure operations, caused by rapid technological advances and a evolving end-user behaviors. Consumers now expect to consume linear and on-demand video on a heavily fragmented landscape of devices, supported by an ever-growing feature set. The hyper-compressed innovation cycles needed to meet these expectations can – and often do – negatively impact the stability and OPEX of video delivery solutions.
Technology, brains and data to the rescue
By leveraging a high-tech environment, skilled engineers and an increasing amount of data, Divitel's Managed Services bring back stability and predictability to TV services, while at the same time enabling rapid iterative improvements that would be difficult to realize without Divitel's assistance. As more and more operators see the value in these Managed Services, big data and benefits of scale start to benefit businesses that would be hard-pressed to reach the necessary volume independently.
About the 'Innovatie Top 100'
The MKB Innovatie Top 100 annually recognizes the 100 most innovative Dutch SMB companies. The list is compiled under guidance of the Kamer van Koophandel, the Dutch Chamber of Commerce. The list is published in the Dutch financial paper De Financiele Telegraaf and judges include accomplished innovators from the Dutch Government, TNO, Nyenrode Business University and more.