Divitel is honored to have, once again, been nominated for Digital TV Europe's Video Tech Innovation Awards as Advanced TV Innovation of the Year.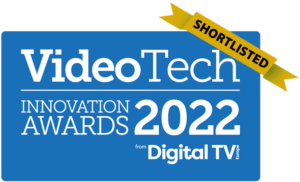 Spread across more than 10 categories, Digital TV Europe's VIAs celebrates the achievements of the TV industry across this unprecedented time.
Different companies have been nominated across categories such as AI and Machine Learning Innovation of the Year, Advanced TV Service of the Year and the new Super Aggregator Award.
Divitel's Service Automation Platform represents a quantum leap for video service operations and has been shortlisted for the category Advanced TV Innovation of the Year. 
Click here to view the full list of nominees.
The 2022 VIAs will take place in Church House Westminster on November 16.
---