Earlier this year, digital platform security vendor Irdeto and Ovum released the results of an industry survey about Android and its role for the future of the Set-top Box.
The vast majority (72%) of Pay TV professionals interviewed had Android TV or the Android Open Source Project (AOSP) on their technology roadmaps and a similar percentage pegged Android as the 'obvious' market leading TV platform by 2025.
Surprisingly, in the same survey, only half of those interviewed seemed to be able to explain even the basic differences between Android TV and AOSP. In the following article, we're going to address these differences, allowing you to make an informed decision about the future of Android in your TV service strategy.
---
Want to learn more?
Are you a TV operator that would like to know more about Android TV and its opportunities – and threats – for your business? Together we can dive into the strategic and the practical implications of Android TV for you as a TV operator, featuring multiple demo's on a wide range of hardware. Leave your details for more info.
So what exactly is Android Open Source Project?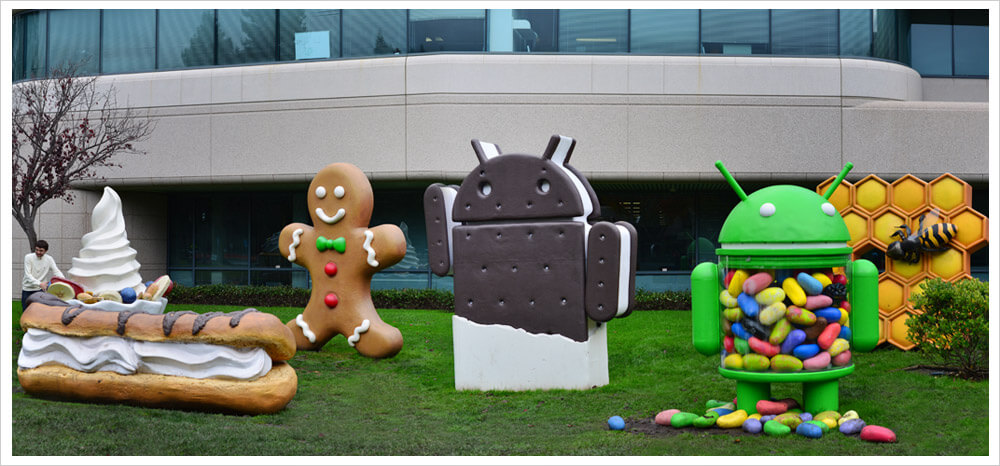 Picture (c) http://thebubblybay.com/[/caption]
At its core, Android was developed as a mobile operating system, based on the Linux kernel, meant for mobile devices like tablets and smartphones. It's developed by Google, who make its source code public through the Android Open Source Project whenever a new update is released. Everyone is free to take this source code, tweak it and use it as they see fit to power any device. It's important to note that only the base source code is open source, while most Android powered devices will ship with a range of proprietary software. In the case of Android TV, this includes multiple proprietary components like:
First Time Install Wizard
GMS (Google Mobile Services) or Google TV Services
PlayReady DRM support
Google Play Services
Search and Assistant
Android TV Launcher
When a device runs on AOSP, the manufacturer has to work with the pure Android code-base, as also used for mobile devices. Using the Android UI libraries and other capabilities, they will need to build the rest of the middleware from scratch, which takes a lot of time and effort. With that time and effort, though, comes a level of control that can't be replicated on Android TV.
PROS of AOSP for Operators
No requirement to meet Google's licensing requirements;
Control over every single element of the user experience;
The possibility to keep a 'walled garden' environment, that disallows the installation of additional apps;
Regular updates of the core codebase by Google.
CONS of AOSP for Operators
No access to the Google Play appstore and its ecosystem of thousands of apps;
No Netflix and other third party OTT services without certification;
No Widevine DRM without additional implementation efforts;
Android updates often require a great amount of additional time and resources to implement.
like the Google Play Services, Search and more. These need to be licensed from Google, along with a license to be able to use the Android trademark. Google won't grant these licenses unless the device in question meets its compatibility guidelines and other requirements, ultimately giving Google final say over the devices that can use the Android name.
Over the years, a community of developers and manufacturers have tweaked, modded and developed Android to run in countless versions on an increasing number of different devices. These don't always (choose to) meet Google's guidelines, which means they can't use the Android name, even when they're running on software that's based on Google's OS. A famous example is Amazon's Fire OS. Increasing efforts of the Android development community to get the OS to run on an increasing number of different, non-mobile phone environments, have led Google to developed several versions of Android for specific use cases, like Android Auto for cars, Android Things for IoT devices, Android Wear for wearables and Android TV for televisions.
Let's talk about Android TV
Android TV is the Google-developed version of Android, specifically for TV's and stand-alone digital media players, like set-top boxes and related streaming devices. It was announced at Google's I/O conference in 2014 as a successor to its not-particularly-successful smart TV platform Google TV. It allows OEM's to add advanced interactive TV capabilities to their devices, with a minimum of development time. To have Android TV function as shown at I/O 2017, you'll need access to a lot of proprietary software not found in AOSP. To use this proprietary software, you will need to license it from Google.
Many device manufacturers have chosen to get these licenses, as a big chunk of Android TV's appeal lies in that proprietary software. Access to Google Play Services, for example, opens up a device to countless additional applications, greatly expanding its functionality. For TV operators that invest heavily in providing subscribers with set-top boxes, this can greatly increase the chances that end-users stick to your TV viewing experience: If a user doesn't need to switch to a different device to access services A, B or C, they'll start in – and return to – your branded environment. The appeal of these features seems clear when looking at Android TV's adoption, which has more than doubled over the last year.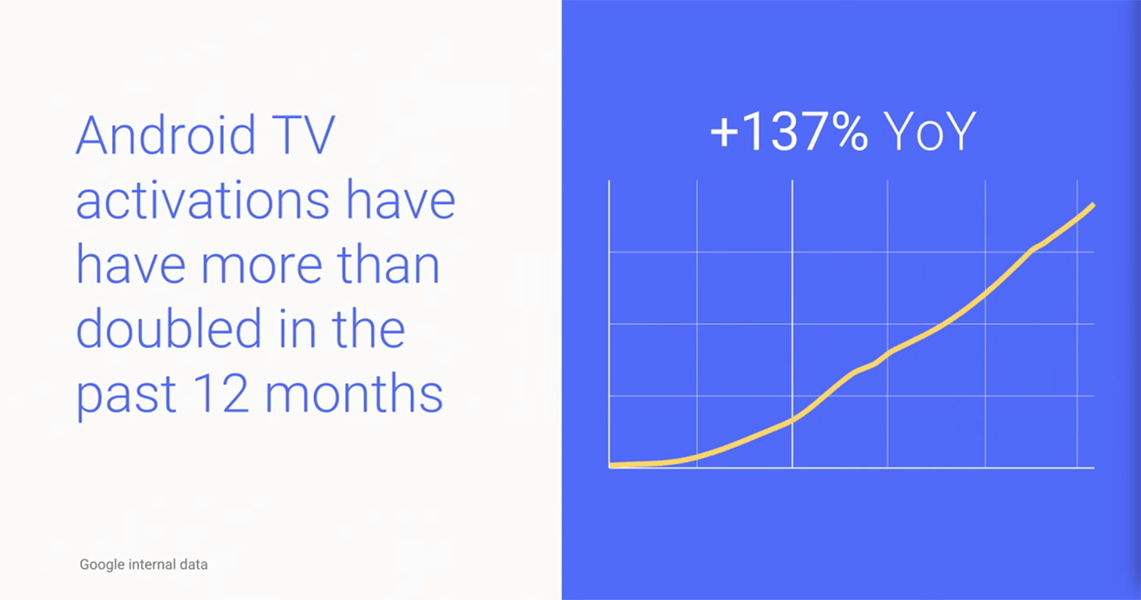 To benefit from all of the features and functionality that Android TV offers, you do need to surrender a certain amount of control. You need to be certified by Google and will need to comply with the Android Compatibility Definition Document (CDD).
Features you'll find in Android TV that aren't included in AOSP, are:
The Google First Time Install Wizard;
GMS (Googmle Mobile Services);
PlayReady DRM support;
Access to the Google Play Store and in-app billing, including Direct Carrier Billing;
Google Search and Assistant, including voice control;
Google's TV Launcher;
When a device runs on Android TV, you'll need to comply with some hardware and UX requirements to be certified. Your featureset and development roadmap are ultimately co-driven by Google, as their requirements can also evolve over time. One big reservation TV operators had about Android TV in the past has been addressed, though: By offering a specific 'operator tier', Google allows operators to fully control and customize the launcher UI. Starting with Android O, the UX requirements for certification in that tier have – mostly – been brought back to the usage of Google Assistant and the visibility of some core apps. What does remain is the requirement to offer unrestricted access to the Android app ecosystem, which means that end-users could – for example – install a competing OTT service through the Play Store.
"By offering a specific 'operator tier', Google allows operators to fully control and customize the launcher UI. Starting with Android O, …"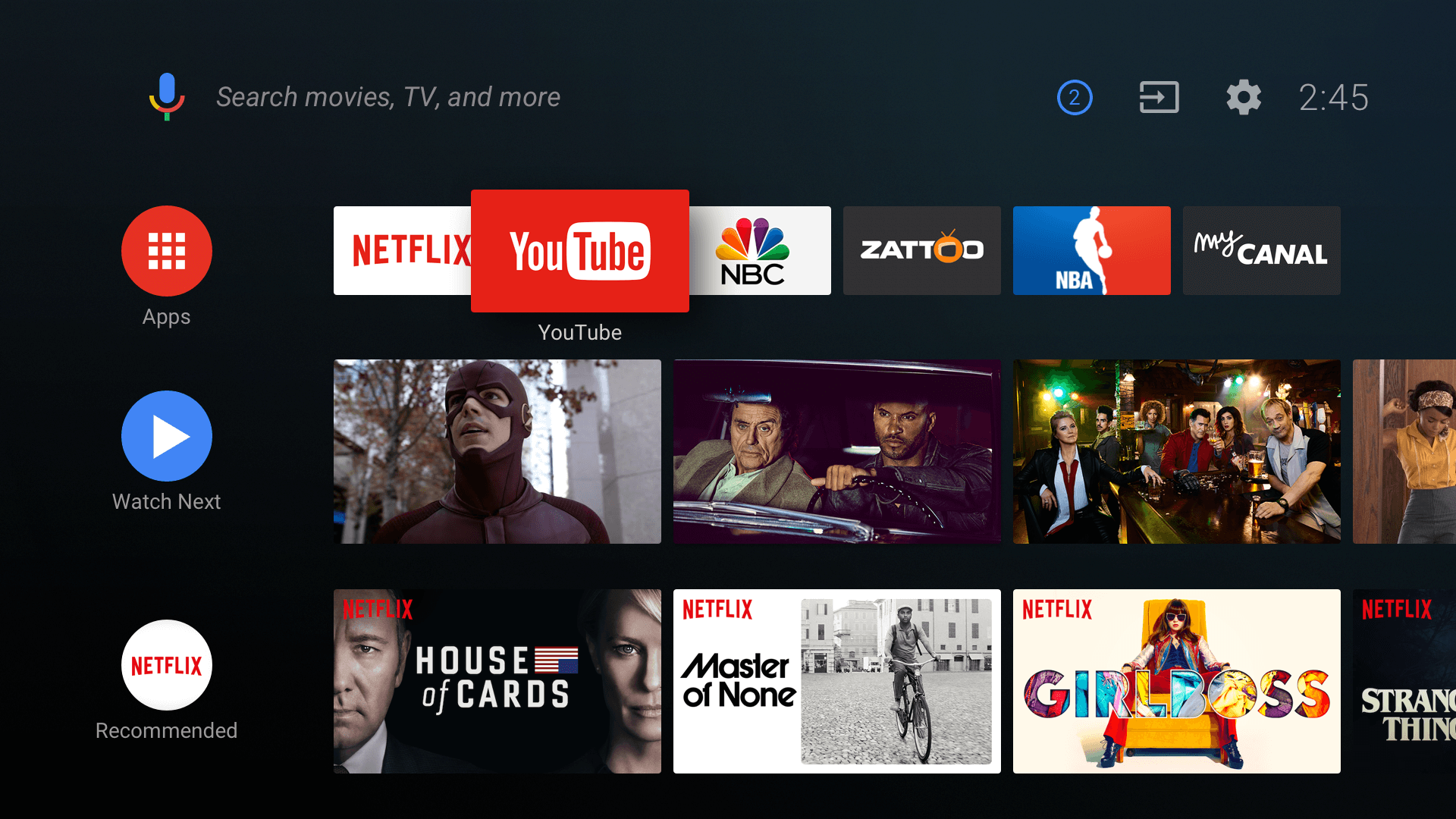 PROS of Android TV for Operators
Netflix and other OTT services with a Google Play app out of the box;
Reference UI and TV Launcher;
Rapid innovations of features and functionality;
Unrestricted access to the Android app ecosystem, which allow you to offer end-users access to third party services, while keeping them in your environment.
CONS of Android TV- for Operators
Unrestricted access to the Android app ecosystem, which allows third parties to pop up in your EPG or global search;
Google certification required, whose requirements can be expected to change over time;
Compliance with CDD requires regular upgrades to new versions;
Higher hardware requirements, even though these have started to come down;
Control of innovation cycle largely in Google's hands.
AOSP or Android TV: Which is right for you?
If you choose to jump on the Android train, you'll need to choose whether to go with the 'full' Android TV experience, or go with AOSP-based middleware. To illustrate the choices, we've made this infographic which you're welcome to download, print and share: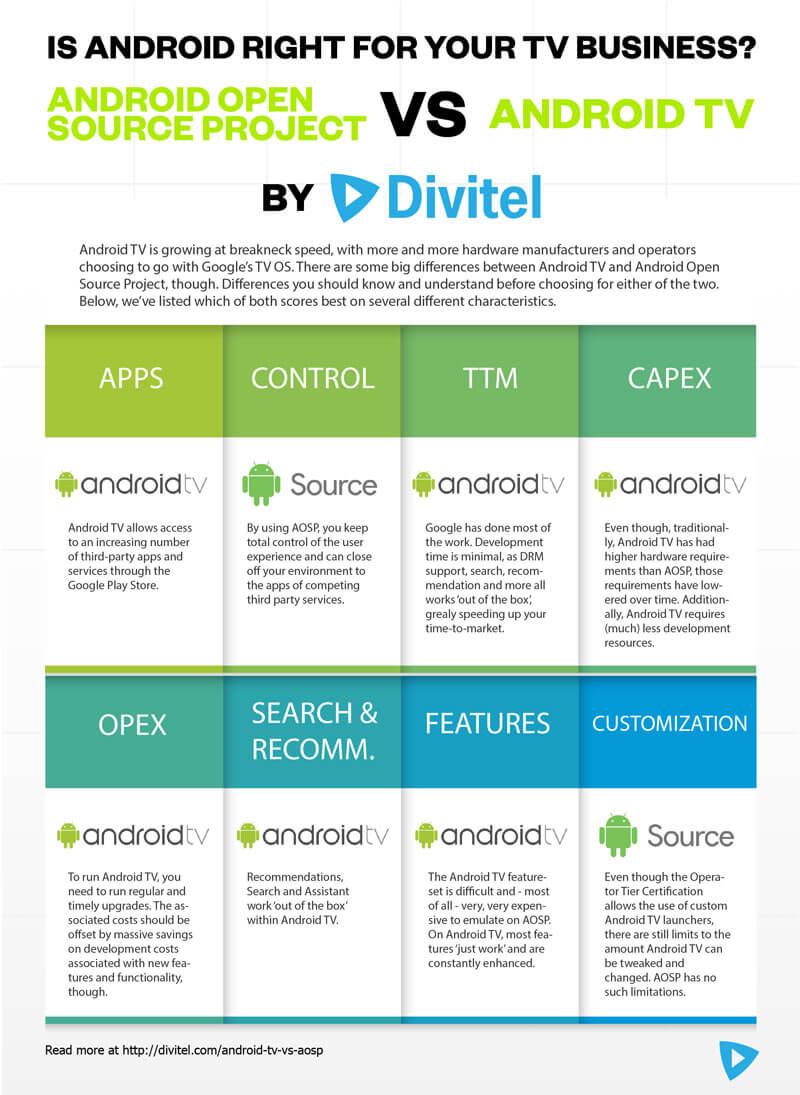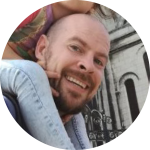 Hendrik Haandrikman, Growth Marketing Lead, Divitel