Facebook TV is coming soon. No official Facebook TV release date has been made public, but according to an article on Bloomberg a few days ago, Facebook's alternative for television will be released to the public mid-August, a few short weeks from now. People familiar with the matter have stated that the social networking giant is pushing its partners to deliver the first episodes of their original content, which will make up the bulk of the new service. With a launch just around the corner, the TV and video industry is left with some questions: Should you be worried about new competition for consumer's precious eyeballs? And what exactly will this new service look like?
---
What is Facebook TV?
"Over the next couple of years or a few years, the much bigger driver for the business and determinant of how we do is going to be video, not Messenger" … "the biggest trend that we see in consumer behavior is definitely video" – Mark Zuckerberg during Facebook's Q2 earnings call in response to a question about monetizing the company's Messenger app
When we talk about Facebook TV, we're referring to the company's efforts to compete with traditional TV and video platforms, mostly through a foray into scripted and non-scripted, professionally produced video content. Facebook itself has – so far – never referred to these efforts as 'Facebook TV', but industry press came up with the name and it stuck, so we'll use it in this article to refer to this new initiative.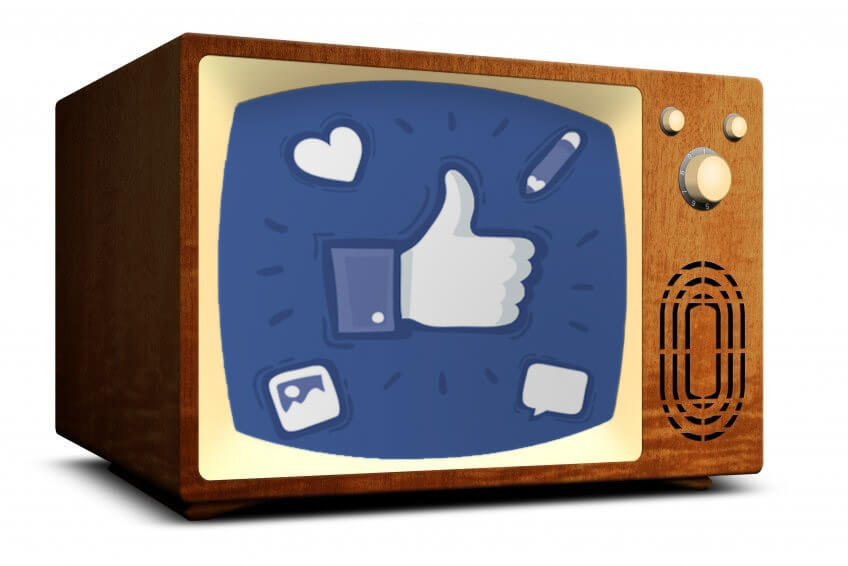 ---
Why does Facebook want to compete with TV?
Ad revenue. Half a decade ago, 85 percent of original TV content was supported by ads. Now, with the rise of subscription based VOD services, that percentage is just over two-thirds. Advertisers still want to be a part of that video content experience, but at the same time they'd like to see addressable, targeted TV ads that can be measured. Facebook can deliver all these things, offering advertisers a ton of new video ad inventory within a semi-traditional TV experience, but with the added benefit of being highly targeted and measurable. The economic opportunity for Facebook is obvious.
---
What kind of content can you find on Facebook TV?
Social and Facebook Live
Facebook has been attempting to go head to head with YouTube on this for a while. In 2016, the company famously dived head-first into the live social video space, paying content creators to produce live video for the platform. Even though these deals all seemed to fizzle out, the platform has seen a big uptick in the adoption of the format by 'regular' users. Currently, these Facebook Live video streams, as well as the more traditional community video uploaded by users still makes up the bulk of the videos consumed on the social network. The company expects this segment to continue to show strong growth as time goes by, mostly because of technological developments that make the user-experience better both in uploading- as well as in consuming this content. Mark Zuckerberg in the Q2 earnings call: "if you go back 5 years, you try to watch a video on your phone, it would probably have to buffer for a minute or so before you actually get to watch it," … "So now as the technology on the network level improves to support that, what we're seeing is the ability to serve what is a large amount of demand for what's a very engaging type of content."
Professional produced scripted and reality-TV
Facebook has been investing in video content and is expecting to invest even more for the foreseeable future. In the Q2 earnings call it's even specifically mentioned as a possible reason for rising operating expenses in the coming quarters. Some names to keep an eye on in this regard are Facebook content SVP Nick Grudin, Head of Global Creative Strategy Ricky Van Veen and Head of Original Content Mina Lefevre. So what exactly are they spending all this money and resources on?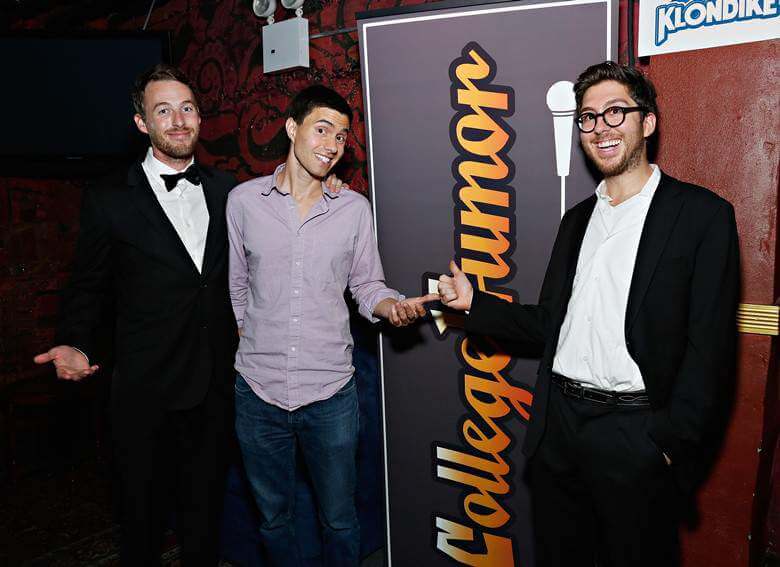 According to sources familiar with Facebook's efforts, they're investing in two different tiers of content: A handful of expensive, exclusive, high quality series by established producers that should compete directly with upper-tier original cable TV content, referred to as hero shows, and a larger amount of shorter, cheaper video's from publishers like BuzzFeed and VoxMedia, referred to as spotlight shows.
The hero shows are fully owned by Facebook, produced by bigger TV production companies and networks, as well as some popular digital publishers already on the Facebook platform. Facebook is reportedly investing up to 250,000 USD per episode, which brings the budget in range of lower-end cable TV content. Hero shows will usually run 20 to 30 minutes and exist of both scripted and unscripted shows. Examples are reality show Last State Standing or the second season of MTV drama Loosely Exactly Nicole.
Spotlight shows reportedly have a budget of 10,000 to 40,000 USD per episode, which is basically just Facebook funding production costs. Facebook then recoups these costs from the ads shown within the content, dropping their share of the ad-income to 45% when the budget has been recouped in full. Spotlight content is owned by the producer and can be published to other media once the exclusivity period is over. In the company's recent earnings call Facebook CEO Mark Zuckerberg expressed the intention to decrease funding of this type of content as the advertising ecosystem around Facebook TV matures and ad revenues increase, offering content producers incentives to self-finance.
Sports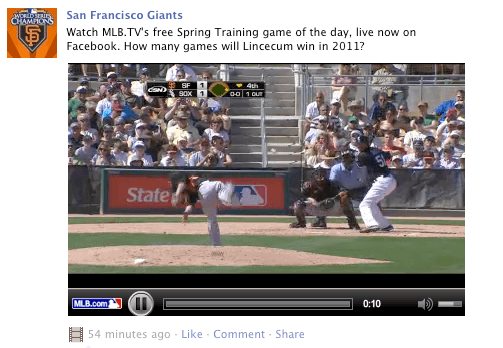 Live sports are expensive, but a staple of linear television offerings. In the last year alone, Amazon forked down 50 million USD to stream Thursday night NFL football, Twitter streamed MLB and NHL games and YouTube broadcasted the Champions League and Europa League football finals. At the same time, Facebook isn't sitting back. The social networking giant announced agreements to stream Mexico's Liga MC and Major League Soccer matches in the US, as well as World Surf League and Major League Baseball events. With details still scarce, it stands to reason that these events will also find prominent placement in the Facebook Live environment once it's released to the public.
---
How will end-users access Facebook TV?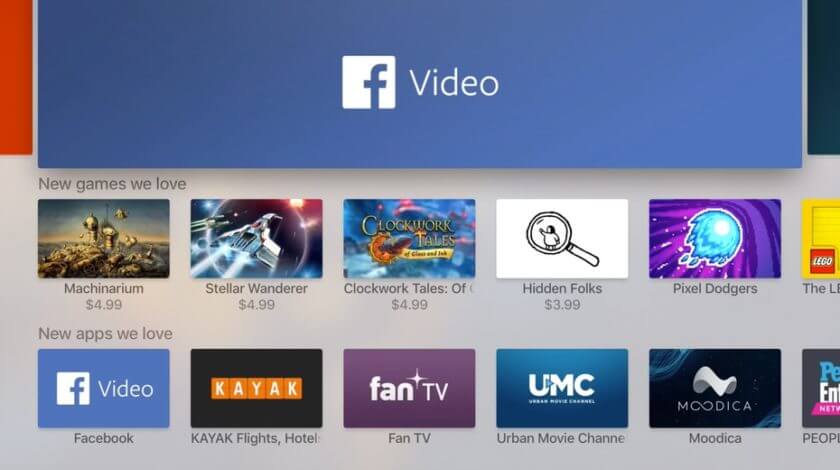 End-users will predominantly access Facebook TV via a soon-to-be-launched video tab within the Facebook platform. As is the case with most of Facebook's services, interaction with Facebook TV content will be shown in the main app, resulting in more visibility and more views for Facebook TV videos. In addition to its presence in the main Facebook app, it's very likely that Facebook TV will feature heavily in the smart-TV and Apple TV application the company launched earlier this year. It will be interesting to see how the availability of this standalone video app increases if and when end-users flock to Facebook TV.
---
How will Facebook monetize Facebook TV content?
Ads. Facebook still makes a decent amount of money off of web-based Facebook applications through payments and other services (Facebook takes a percentage of micro-transactions within their web-based Facebook application ecosystem), but has seen this decline by 20 percent year over year in Q2 of 2017. Looking at YouTube's struggle with a lack of consumer-interest in their YouTube Red subscription service, it's likely that Facebook will forgo this model for video entirely and focus on their strengths: Monetizing hyper-targeted ad placements. In the case of Facebook TV, these ad placements will probably consist of both pre- and mid-rolls in different formats. According to their own research, short (8-10s) video ads perform better than longer (20-30s) video ads on many devices, so it's likely that we'll encounter multiple short ads in stead of these longer formats.
Facebook TV and addressable ads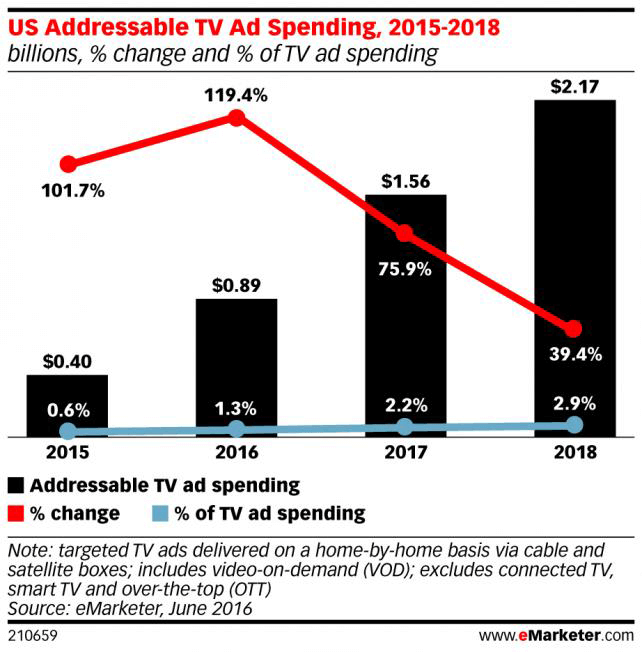 The ad industry as a whole has a definite need for the type of ads Facebook TV is likely to include. According to eMarketer, addressable TV ads spend has double year over year for the last two years and is likely to do so again in 2017. This is a seller's market and if Facebook TV manages to make a splash, the amount of addressable ad inventory that will generate is massive.
---
As a TV Operator, what should you do about Facebook TV?
For now, nothing. Before usage numbers start rolling in, it's impossible to say if and when this will be a success. If it does turn out Facebook is on to something, it's likely to initially pull away viewers from Snapchat, YouTube and such. If it does see wider adoption and if their content offering expands, it may be worth exploring the possibility of integrating the Facebook TV application directly into your devices. If there's one thing the inclusion of a Netflix application in more and more set-top boxes has shown, it's that a HDMI-one strategy works: If users want Facebook TV, they'll access it anyway. By offering this access over your hardware, it's more likely that they'll keep their TV input set to your set-top box, keeping intact your customer touching points and – at the end of the day – relationship.
---
As a Broadcaster or content-creator, what should you do about Facebook TV?
Again, for now you probably don't have to do anything. There may well be an opportunity present within the spotlight content category, but without any numbers on usage and monetization, it's to early to tell. If and when Facebook TV sees the necessary userbase and workable CPM's, it might pay off to use it as a channel to directly present content to end-users. In that case, you will have to assess if access to Facebook TV's userbase warrants a 45% revenue share on ad-income, as there is likely to be cannibalization on views through other channels. The theory is that the cost of this revenue share for content creators will be offset by the larger audience you're likely to reach through additional organic distribution and higher eCPMs, but for now neither has been proven to be true.
---
Facebook TV and the case for addressable TV ads
Facebook TV further builds the case for TV operator adoption of addressable television advertisements. There's a massive advertiser-need that Facebook is more then happy to fulfill, but as of yet operators and broadcasters are in a much better position to offer these formats. As the average amount of ads operators can insert in an hour of television is currently 2 minutes, operators and broadcasters will need to join forces to unlock more ad-minutes for addressable advertisements, if they want to offer a viable alternative to a successful Facebook TV platform.
---
What Divitel can do for you
At Divitel, we empower operators and broadcasters to design, build and maintain the television and video platforms of tomorrow. Do you want to know how to include third-party services like Facebook TV, Netflix or others into your service? We can help. Do you want to explore the possibilities of using addressable TV ads to increase both your CPMs as well as the value you offer your advertisers? We're here to assist. Do you want to take your content directly to the consumer over the top with a plug and play OTT solution? We've built it and we're happy to do it again.
Divitel is one of the world's leading system integrators for video delivery and has a long history of designing, building and maintaining video delivery solutions for broadcasters and operators around the globe. Through our Managed Services for TV Operators we now free up TV operators of any size to focus on end-user value and differentiating their service, instead of sinking time and resources in the day to day operations of video delivery technology.