Netflix offers offline viewing: What does this mean for other streaming platforms?
A little over a year ago, in September of 2015, Amazon started offering offline viewing for much of its Amazon Prime video content. When asked at the time, Netflix Chief Product Officer Neil Hunt toed the company line: Offline viewing was a complex, cumbersome process for which users had neither interest or the patience. Netflix was never going to offer offline viewing of their video content. Fast forward to December of 2016 and it seems that monkeys really do fly: a good chunk of Netflix content is now available for offline viewing with 'more on the way' in the coming months.
---
Netflix is already quite late to the party
Even though Netflix is the posterchild for OTT video, it's important to remember that in this case they're quite late to the party. As stated earlier, Amazon Prime has offered offline viewing since September of 2015 and smaller platforms like All 4 and BBC iPlayer in the UK have had the same functionality for years. Comcast's Xfinity app offered the functionality for movies way back in 2012. The question is, who will follow and can you afford not to?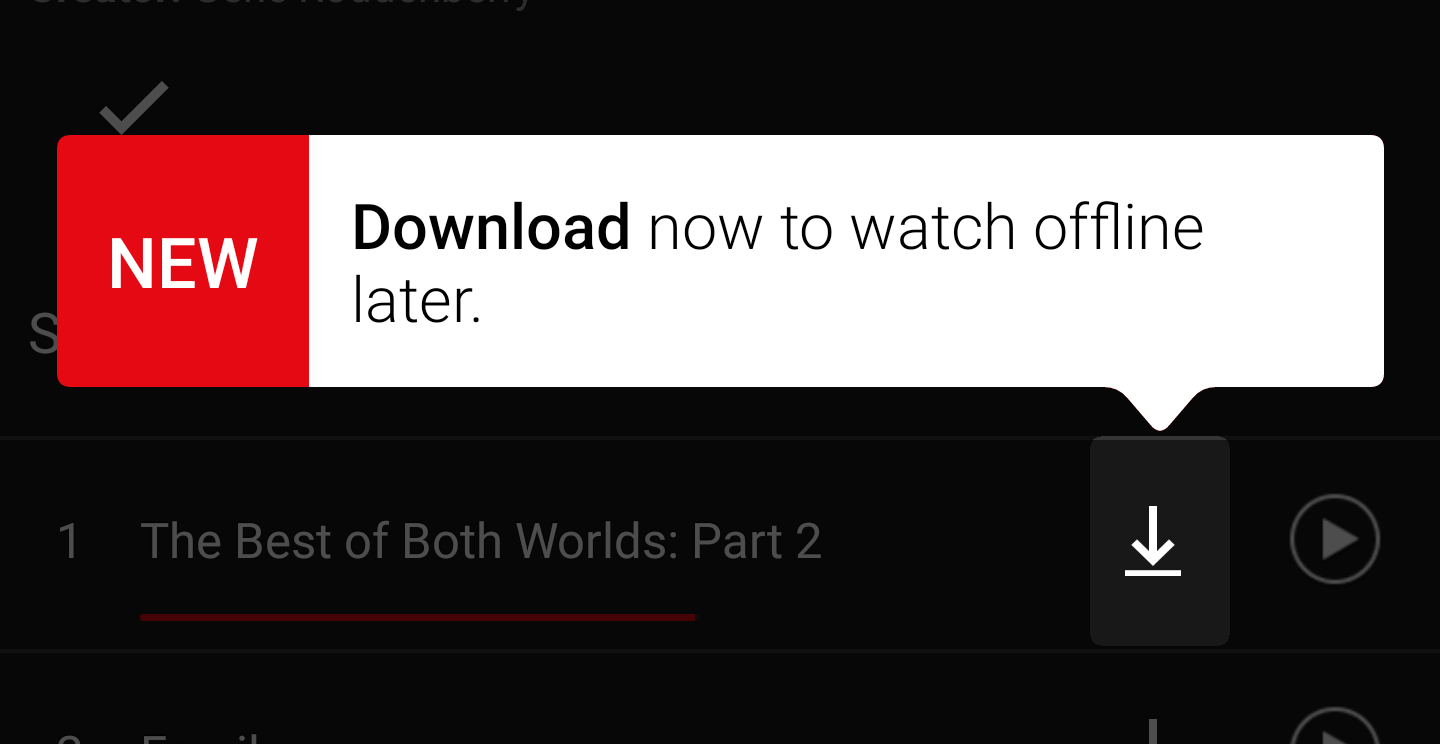 ---
User expectations and how to meet them
Even for non-subscribers, Netflix is a powerful brand. When questioned for a study by iModerate last year, consumers consistently named Netflix as the most likely service to supplant all their other entertainment options. This position of thought leadership has created a certain expectation with consumers: Even when using other video streaming services, they're looking for functionality matching that offered by Netflix. With the explosion of news coverage for Netflix Offline Viewing (70,500 hits in Google News and counting), offline viewing is poised to become a must-have feature for video streaming services across the board.
---
OTT Streaming and offline viewing: What now?
In most cases the technical hurdles for offering offline viewing capabilities to existing OTT video streaming services are few. Depending on the systems used, adding offline viewing is a matter of some fairly simple changes to the CMS, DRM and client-side applet. As for the business case surrounding offline viewing, the biggest hurdle is probably content provider contracts. As recently as 2013, major broadcasters like Time Warner Cable (TWC) would strong-arm content creators into denying offline viewing rights in contracts with other services. As the years have gone by, the prevalence of these sorts of agreements has greatly decreased. The rise of alternatives to traditional cable television programming has chipped away at the bargaining position of these traditional behemoths. At the same time the fact that Netflix is almost exclusively offering offline viewing for their original content, should tell you that this battle has not yet been fought. Therefore, as offline viewing of OTT video becomes the norm, eyes should be turned towards the content creators or – better yet – their lawyers. The technology is definitely ready.
---
Divitel and offline viewing of OTT content
As an independent systems engineer, at Divitel we have the knowledge and experience to add offline viewing capacities to any OTT Video service.
Want to know more about Divitel and the ways in which we can help you set up or improve your IPTV, OTT and/or multiscreen services? Contact us today at marketing@divitel.com.