It's a wrap. Last week, on November 2nd, we welcomed close to two-hundred TV and video professionals from all over Europe and the America's to Divitel HQ for our event about the future of TV and Video Operations. What follows is a video registration of the day's proceedings, but after some thankyou's: We'd like to thank everyone that participated in the panel discussion, everyone that presented, our keynote speaker and – of course – everyone that attended the event. Without your interest and participation, it wouldn't have been what it was: A resounding success.
---
The Opening of Europe's First Automated TV and Video Application Lifecycle Testlab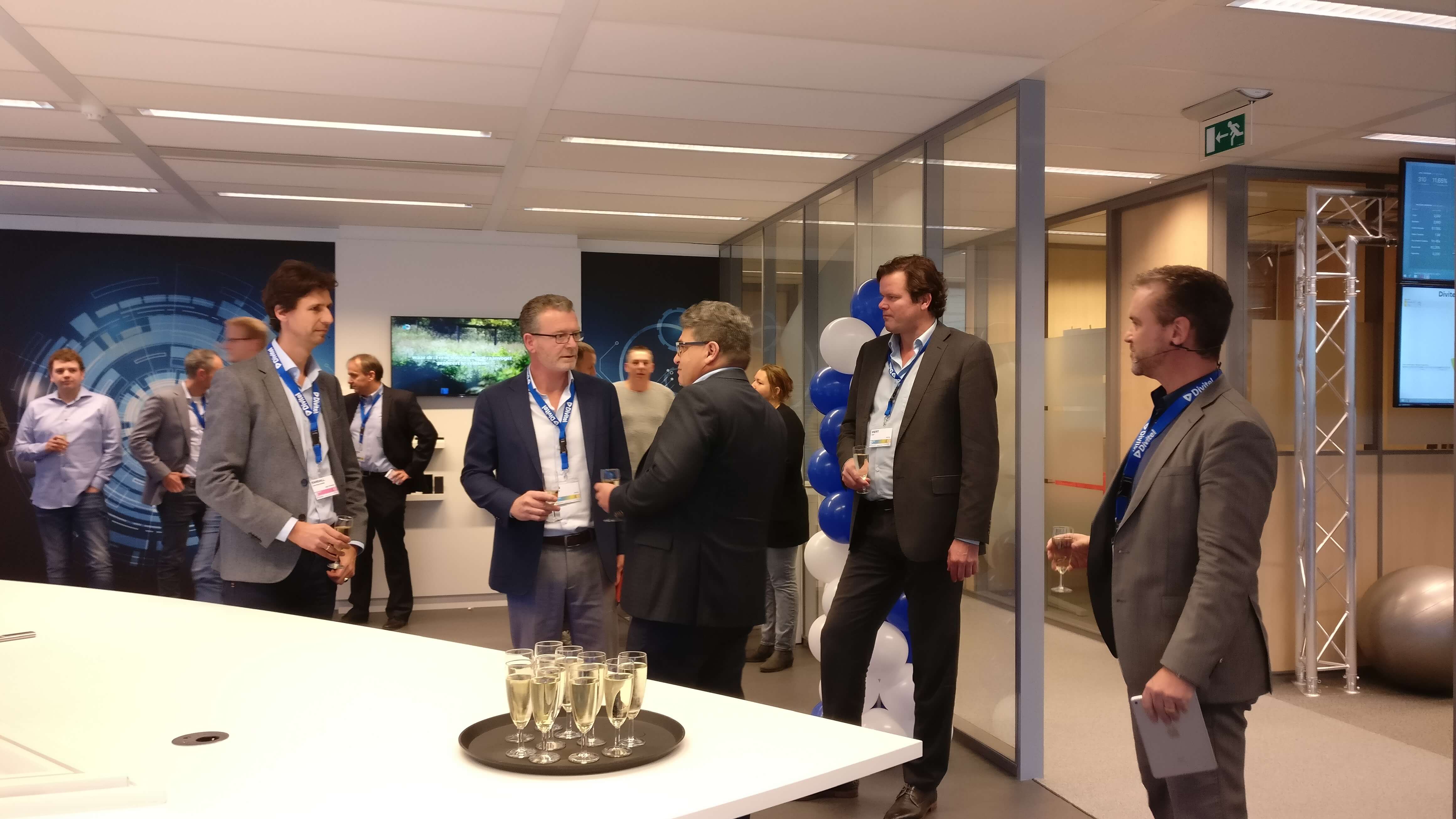 We kicked off a busy day by getting one important thing out of the way: Officially opening Europe's first automated TV and video application lifecycle testlab. Joined by our operational- and business development teams (and with the first TV interview of the day already done), Divitel CEO Hans Kornmann and Managing Director Rob Wijnen powered up our newest facility. By deploying state-of-the-art test automation, this first iteration of the lab will ensure that new releases of TV and video applications 'just work'. Doing the work of dozens of manual testers, robotics will greatly improve the chances that a new version of your app or service sees a flawless deployment. As a first step, it's a great one, but as the lab develops and evolves, AI and machine will further automate and optimize the last remaining manual actions needed by engineers, leading to even quicker testcycles and higher quality test-results.
Keynote, Roundtable and Presentations
Above you'll find a playlist containing the complete video registration of 2 November's proceedings. Watch the keynote by Randall van Poelvoorde, the panel discussion featuring industry insiders from Verimatrix, Edgeware, Quickline and more or skip ahead to the technical presentations by Divitel's Wouter Slot, Witbe and Agama Technologies.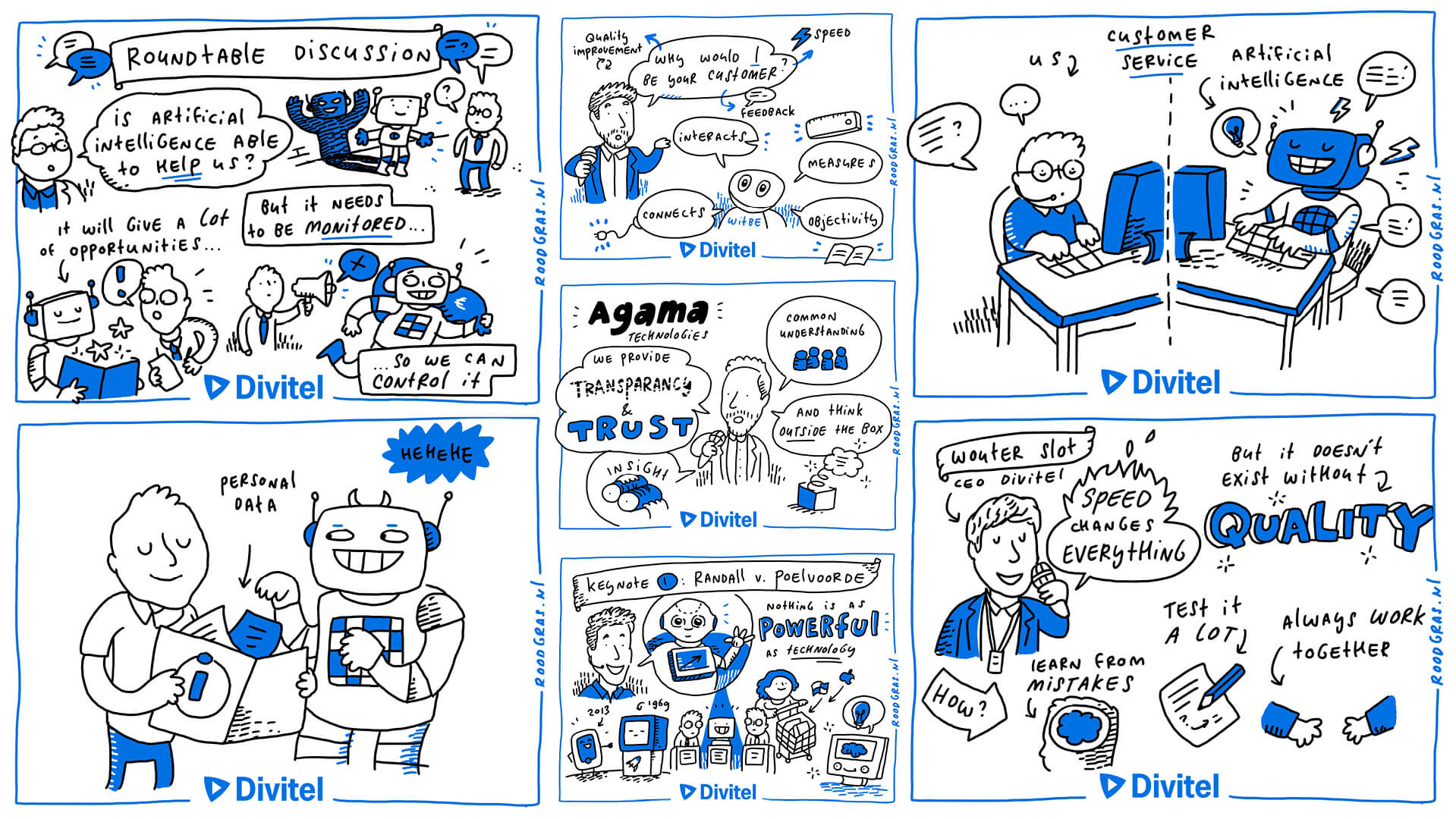 Above, you'll find a live cartoonist's visualization of the day's speeches and discussion and look below for the photos of the day.