If you have been to our office recently, you may have noticed some new faces. We're pleased to announce and welcome our new colleagues Reena, Yuchen, Pedro and Cinzia.
Reena, Yuchen and Pedro all recently joined our Divitel Operating Centre (DOC) as Engineers, which makes them part of a talented team responsible for the quality of all technical products and services offered by Divitel. Cinzia joined the sales desk team, taking over the role of Divitel sales desk veteran Jeanet Bark, who now has the role of Service Delivery Manager.
---
Who is Reena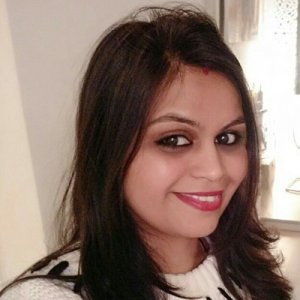 Reena Tandi has a degree in 'Computer Science and Engineering' from Mandsaur Institute of Technology in India. Before joining Divitel, she worked in IT for 7 years as a Test and Data Analyst, where Reena tested applications for different accounts in the Banking and Finance domain.
"I am an determined and enthusiastic Indian who always tries really hard to achieve what is wished for, with honesty, smart work and dedication. I have joined as a Test Engineer and look forward to grow technically in network technology and using my testing experience to speed up turnaround time in testing."
Who is Yuchen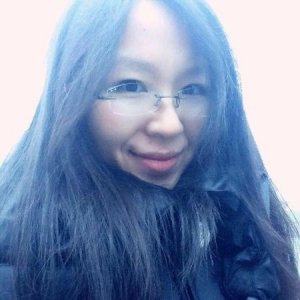 Yuchen Wang has a degree in 'Computer Science' from Nanjing University of Information Science and Technology in China. She obtained two master degrees in the Netherlands: 'Information System Development' from the HAN University of Applied Sciences and 'Enterprise Architecture' from the University of Twente. Before joining Divitel, Yuchen worked as a Data Analyst, researcher in process automation and solution architect.
"I would like to perform well as a TS Engineer, not only for analyzing and solving incidents for customers but also supporting Divitel with other engineering functions like change management. For the long term, I hope to contribute to Divitel in its strategy implementation, especially in Artificial Intelligence and Big Data domains."
Who is Pedro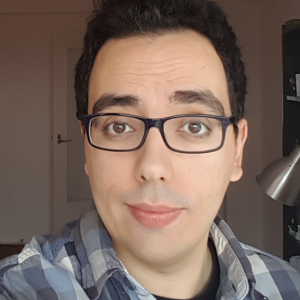 Pedro Feiteira has a bachelor and master's degree in 'Informatics Engineering' (also known as 'Computer Science' or 'Computer Engineering') from University of Lisbon in Portugal.
Pedro's working experience began as researcher and software developer for the Human Computer Interaction Group in the University of Lisbon, where he was involved with many research topics and projects. For one of this projects, Pedro developed a toolbox of adaptive, multi-modal user interfaces that target the accessibility requirements of elderly users in their home environment, making use of TV set-top boxes as processing and connectivity platforms. After moving to the Netherlands, he continued his software developer career as a front-end web developer for a Dutch company, designing and implementing software for visualization and management of data related with enterprise architecture.
"Coming to this company I expect to learn a vast amount of knowledge behind providing video solutions, in order to tackle engineering challenges related with this domain. As a software developer I believe I still have a lot of room for self-growth so my desire is to do as such and become a valuable asset to the engineering team and Divitel itself".
Who is Cinzia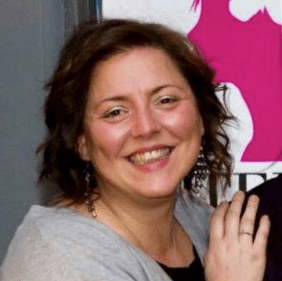 Cinzia Maina has a degree in 'Public Relations' from IULM University, in Milan – Italy. She started her career as engineering assistant (and later switched to sales) for a multinational organization dedicated to product conformity and certifications of electrical products and equipment. After 8 year, Cinzia left the company and started working for competitor bodies operating in the same business with headquarters based in different countries (including the Netherlands). The last 4 years, Cinzia worked in an Italian manufacturing company and later on in a Dutch publishing company.
"Before joining Divitel I thought I was fed-up with selling, but then I noticed their completely different approach and I completely changed my mind: Divitel's method perfectly matches my beliefs and everybody in the organization strives to implement it. I think I found a place where I can contribute using my natural inclination for help and support and, once I am more skilled about the very technological and complex contents, I will do my best to fine tune, connect and upkeep the engineering and the sales departments, contributing to a great experience for our customers too."
About Divitel
Divitel is one of the world's leading independent video systems integrators. Decades worth of knowledge about video delivery and all other facets of the video industry, have cemented Divitel as one of the foremost authorities on all things video. Divitel offers multiple managed services, including managed automated set top box testing and managed OTT, as well as consultancy on video business- and technological challenges. We design, build and maintain video delivery solutions for broadcasters, operators, and content creators worldwide. Headquartered in The Netherlands, Divitel has additional offices in Germany and Curaçao. For business and press inquiries, please contact marketing@divitel.com.
Want to join Divitel? We are hiring! Check divitel.com/jobs for our latest openings.