We're pleased to announce and welcome Denkhan Şamilgil as Product Manager for data-driven products and services, and Reuven Elmalem as Director of Service Strategy and Business Development EMEA. In his role, Denkhan will lead the productization efforts on various Divitel offerings while introducing product management practices and establishing product line management functions within the company. Based in France, Reuven will be responsible for the creation of new revenue streams via innovative value added services portfolio. Reuven's preliminary strategy will be focusing on the conceptual design of advanced and new tailored OTT TV SaaS product portfolios for both content providers and Telco's.
Who is Denkhan Şamilgil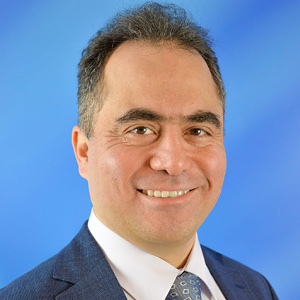 Denkhan is a product management professional in the field of audio / video technologies and digital media entertainment with over 20 years of experience. Before joining Divitel, he headed the Technical Product Management team responsible for the introduction of Turkcell's multiscreen TV service to live deployment. Prior to joining Turkcell, Denkhan launched the IPTV set-top box product line at AirTies as their product manager.
Previously, Denkhan led the Software Development and Integration teams at STMicroelectronics in Istanbul, after his engineering career at Apple in Cupertino, California. Denkhan holds a BSc. in Electrical and Electronics Engineering from Bilkent University, an MBA in Finance and International Business from the University of Miami and a Digital Marketing Masters from Boğaziçi University Turkcell Academy. He is also the current vice-chair at MPEG Turkey.
"We are going through exciting times in which Artificial Intelligence and Data Science are playing a disruptive role in every major industry. As the leading independent system integrator at the forefront of video industry services, Divitel is perfectly positioned to ride this innovation wave and I am proud to help Divitel realize its ambitions in this field," said Denkhan Şamilgil.
Who is Reuven Elmalem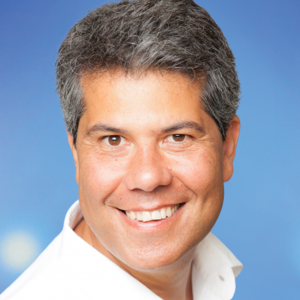 Before joining Divitel, Reuven worked as IPTV Department Director at ZTE Corp. in France, in charge of multiscreen converged platform planning, end-to-end solution architecture design, Marketing & Business Development – as well as acting as company's strategy senior advisor in Europe for industry partnerships on cloud TV / OTT services and Internet of Things.
Previously, Reuven worked at Nortel Networks European HQ as Cross-product Chief Architect and Senior IPTV / Broadband Access Solution Marketing Manager. He pioneered Nortel's triple play regional go-to-market strategy, end-to-end IPTV ecosystem architecture design and drove the first sales in Western Europe to Telco's. Prior to that role, Reuven held the position as CTO in a Worldwide International Carrier with HQ in USA for the development of Optical transport and advanced VoIP solutions in Europe.
Through technology expertise, based on 20+ years experience in complex telecommunication networks and VAS platforms architecture across EMEA, and a high level of commercial acumen, Reuven will work closely with Divitel's cross-functional departments BizDev, Sales and Operations teams, to build turnkey based solutions in cooperation with state-of-the-art technology partners from around the world.Reuven was graduated in Israel in Electronic Engineering and holds a master degree in Telecommunications (MSc.) from ENST Telecom Paris, France.
"The adoption of cloud technologies together with sustainable business models, applications and services behind 5G, are the largest financial investment in our generation and offer a powerful innovation platform that will change perceptions and engage heavily in media and entertainment. Divitel is developing a strategy and sees service automation as well as seamless integration of fixed / mobile / broadcast video platforms into a unified infrastructure as a must for delivering successfully on Digital transformation," Said Reuven Elmalen.
About Divitel
Based on over 20 years of expertise, our mission is to enable you to grow your business through excellent video service implementations. We do that by bridging the gap between increasingly complex technology ecosystems and video services. Divitel offers strategy, technology and services partnerships driven by the data insights needed to ensure flawless video operations. We design, build and maintain video services for operators, service providers and content owners worldwide. Headquartered in The Netherlands, Divitel has an additional offices in Germany.
Want to join Divitel? We are hiring Data Scientists, Engineers, Account Managers and a Lab
Application Lifecycle Specialists. Click the button below to see our latest openings.

Check out our latest job openings!