Meet Gabor Molnar and Mourad Veeneman, experienced industry hires who joined Divitel to bring our TV and Video Application Lifecycle Testlab's vision to life. Meet them – and us – on November 2nd in Apeldoorn for a half-day event exploring the effect of rapid technological innovation and changing consumer behaviors on TV and video services. Read all about it here.
---
Who is Gabor Molnar
Divitel is pleased to announce and welcome Gabor Molnar as Evangelist, Video Technology and Science. In this role, Gabor will be responsible for shaping Divitel's Application Lifecycle Management strategy to bring new and innovative solutions to the marketplace by employing advances in data science and artificial intelligence. "Gabor's extensive knowledge and experience in high-tech industry from seed-stage to post-IPO and acquisition make him a perfect fit to help shape and execute our ALM strategy," says Hans Kornmann, Founder and CEO of Divitel. "In Gabor, we have the ideal person for our newly created Evangelist position. I am confident that our existing customers will benefit from his market insights. Also he will be able to expand our visibility as a thought leader, not only in Europe but globally."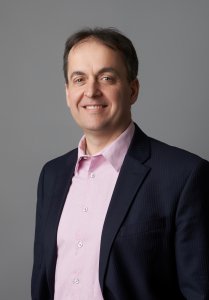 Gabor Molnar is a business development professional with over twenty years experience in the video industry. Currently, he is a Senior Fellow at Silicon Flatirons at the University of Colorado Boulder, USA. His research interest include next generation broadband technologies, data science, and evidence-based policymaking. He also works as an independent consultant. Prior to joining the University of Colorado, he was a Regional Director for Sales & Business Development at GoBackTV, a cable headend and edge solutions start-up (acquired by Aurora Networks, now part of the ARRIS Group). He holds a B.Sc. in Economics from the Corvinus University of Budapest, an M.Sc. in Electrical Engineering from the Budapest University of Technology and Economics, and an M.Sc. and a PhD. in Telecommunications from the University of Colorado Boulder.
"Divitel has earned a reputation of being one of the world's premier independent system integrator, technology outsourcing company and industry transformator. I am proud to help the Divitel team to define its artificial intelligence strategy, improve its competitive position in Europe, and also elevate awareness for the Divitel brand globally," says Divitel's Evangelist, Video Technology and Science, Gabor Molnar.
Who is Mourad Veeneman
Divitel is pleased to announce and welcome Mourad Veeneman as Cloud Transformation Architect. In this role, Mourad will be responsible for Divitel's new high-tech, automated TV and video application lifecycle testlab. "The lab was created to assist clients in speeding up time-to-market for their TV and video applications, while ensuring video quality of service on an increasingly wide range of end-user devices. Mourad is the perfect candidate to help shape this new position and the new testlab, says Hans Kornmann, Founder and CEO of Divitel. "Mourad's knowledge and expertise fits into Divitel's strategy of finding highly effective, future proof, scalable ways to help TV and video companies thrive in an increasingly complex industry."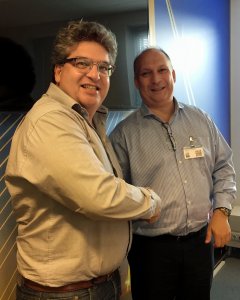 Mourad Veeneman has worked at Liberty Global for twenty years. As Vice President of Design and Architecture, he was in charge of the world's largest international TV and broadband company's access and IP networks, broadband- and voice products, standards, security and R&D activities. His responsibilities covered the introduction of the very first triple play service in the world and the creation of quadruple play when mobile was also added to the service offerings.
Mourad studied Applied Mathematics at Delft University of Technology, where he specialized in parallel computing. He enjoys the designing and building of large scalable platforms, has a passion for innovation, and the capability turning complex concepts into reality. In addition to his expertise in Big Data and Data Science, Mourad is skilled in Cloud and IoT technologies.
"Divitel is uniquely positioned in the video landscape, combining it's expertise as a system integrator with state of the art AI technology. This combination has the potential to reshape the future of video and disrupt the broadcasting industry. I'm truly honoured to be part of the team and help turn the vision into reality", says Divitel's Cloud Transformation Architect, Mourad Veeneman.
Join Gabor Molnar and Mourad Veeneman at Divitel?
Want to join the Divitel team? We are hiring! Check https://jobs.divitel.com/ for our latest openings.
About Divitel
Divitel is one of the world's leading independent video systems integrators. Decades worth of knowledge about video delivery and all other facets of the video industry, have cemented Divitel as one of the foremost authorities on all things video. Divitel offers multiple managed services, including managed automated set top box testing and managed OTT, as well as consultancy on video business- and technological challenges. We design, build and maintain video delivery solutions for broadcasters, operators, and content creators worldwide. Headquartered in The Netherlands, Divitel has additional offices in Germany and Curaçao. For business and press inquiries, please contact marketing@divitel.com