Divitel keeps growing, changing and adding new faces to our workforce. This month we are welcoming Nils, Lennart and Cecilia to our team.
Who is Nils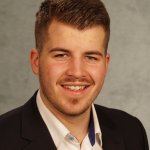 Nils Zimmer is working on his degree in Business Informatics, he's currently in the 5th Semester at the SRH Hochschule Heidelberg, Germany. Before Joining Divitel, he worked for Sunrise Medical, a company based in Malsch, Germany as a student intern in the IT department, Research & Development and the Quality department. He mapped existing Business and IT processes and improved them, also he developed a CMS-System (Complaint Management System) for the Quality Department.
"I wanted to work with Divitel because I wanted to see something different then the manufacturing branch and bring some of my "German efficiency" and new ideas into a company where they actually have a chance to be heard and implemented."
Who is Lennart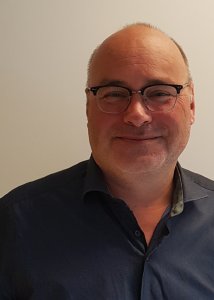 Lennart Broers, has a degree in Electronics and Telecommunications, moved to Sales early in his professional career and moved to the Media Broadcast Technology segment back in 1999. He has been working in international business development and different sales roles in companies active in Set top boxes and Gateways, Middleware, and Monitoring and Assurance Solutions, most recently for ADB and Amino.
"I am very excited about the proposition and strategic direction of Divitel and look forward to contribute to the success of Divitel soon."
Who is Cecilia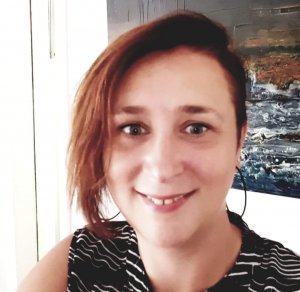 Cecilia van der Velde has a Master's degree in International Business Communications, Radboud University Nijmegen and almost 20 years of experience in marketing. Before joining Divitel she worked for different software vendors and companies in different high tech markets. She lives in Beuningen with her husband and two mischievous girls.
"I wanted to work for Divitel because of the professional approach, the innovative nature of the products and the dynamic markets in which the company operates. I hope that my knowledge of messaging strategies along with my  methodical approach will enable me to improve the positioning of the Divitel brand at relevant target audiences."
About Divitel
Divitel is one of the world's leading independent video systems integrators. Decades worth of knowledge about video delivery and all other facets of the video industry, have cemented Divitel as one of the foremost authorities on all things video. Divitel offers multiple managed services, including managed automated set top box testing and managed OTT, as well as consultancy on video business- and technological challenges. We design, build and maintain video delivery solutions for broadcasters, operators, and content creators worldwide. Headquartered in The Netherlands, Divitel has additional offices in Germany and Curaçao. For business and press inquiries, please contact marketing@divitel.com.
Want to join Divitel? We are hiring! Check divitel.com/jobs for our latest openings.