November 14th, 2019  —  Last Thursday, in our headquarters in Apeldoorn, we hosted our yearly event, entitled and dedicated to the Cloud Transformation in the video industry, with the contribution and co-sponsorship of Amazon Web Services.
---
Cloudification is such a hot topic: not only in our business but everywhere! As a matter of fact, when we mentioned our intentions to dedicate our summit to it, our friends at the World Economic Forum jumped at the opportunity of having Mrs. Kirstine Stewart (Executive Committee's member) join for what would have become our keynote speech: The 4th Industrial Revolution and its impact on the media industry. Being off to a very promising start, we continued preparations of what in the end turned out to be a very educating day, consisting of 5 sessions and concluded with a panel discussion with market players.
The summit was conceived to first introduce the benefits of cloud adoption at a high level and then to deep dive into lessons learned and real life examples.
Our attendees were a mix of senior executives, industry leaders and innovators across the Media and Entertainment industry in the Netherlands and in Germany and we have been glad to hear that their overall feedback was more than positive.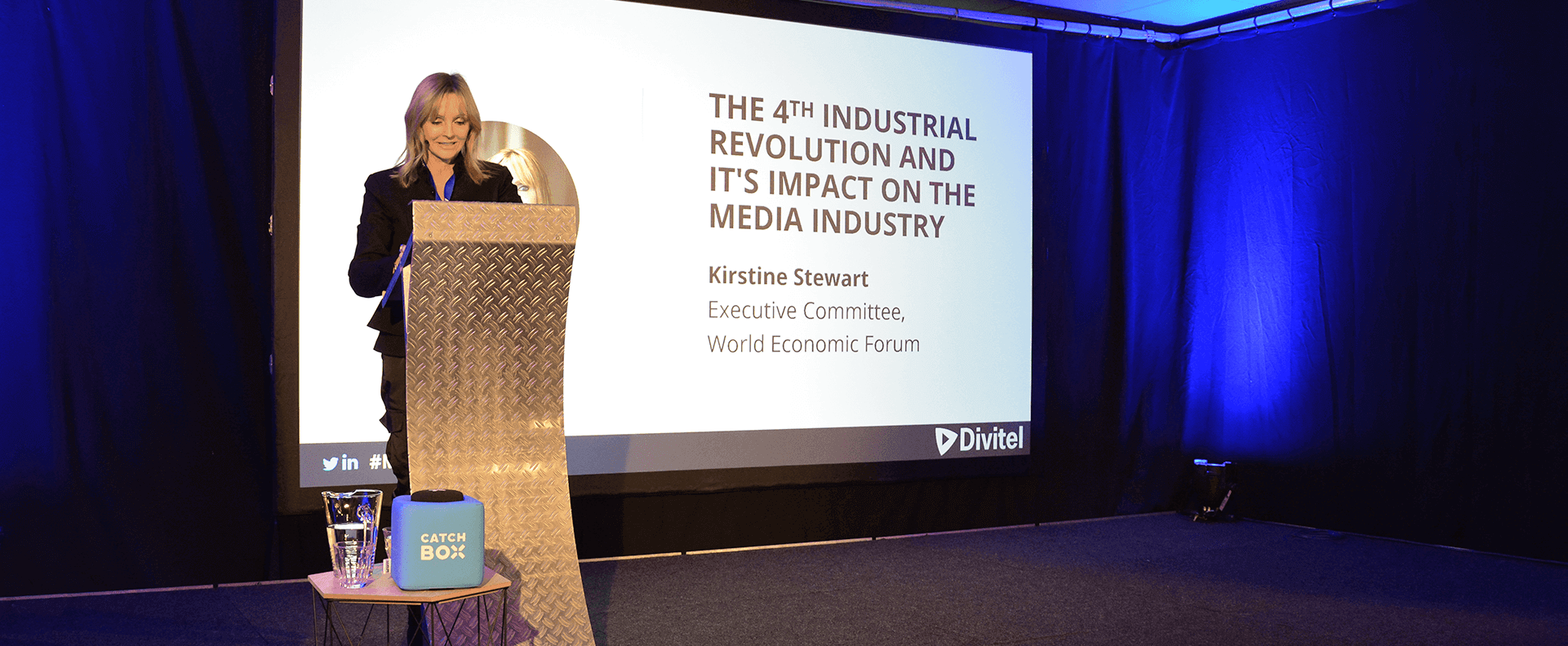 After the World Economic Forum keynote, we continued with a presentation which was more theoretical but non the less very interesting for the cloudification process: Artificial Intelligence and Machine Learning. Here we fully counted on Prof. Kok, Dean of the University of Twente, who provided a unique and uncommon landscape, allowing also the non-technical listeners to understand complex concepts and guiding the whole audience towards the transformation that AI is driving in our media and entertainment industry.
During the lunch buffet offered at the Divitel lobby, our visitors were able to see how Divitel deals with the cloud with a tour of our new, expanded Divitel Operating Center. Under the guidance of Wouter Slot, Divitel COO, they saw the monitors that we use to efficiently manage our customers' operations, control the implemented KPI's and understand what combination of software and domain knowledge is needed to get a grip of video operations through data driven processes.
After the tour, Mr. Niels Baas from the Dutch service provider NLZiet, showed how it is possible to implement new cloud solutions to fight the broadcast giants and still gain competitive advantage. Our attendees rated this presentation as one of the most interesting of the day.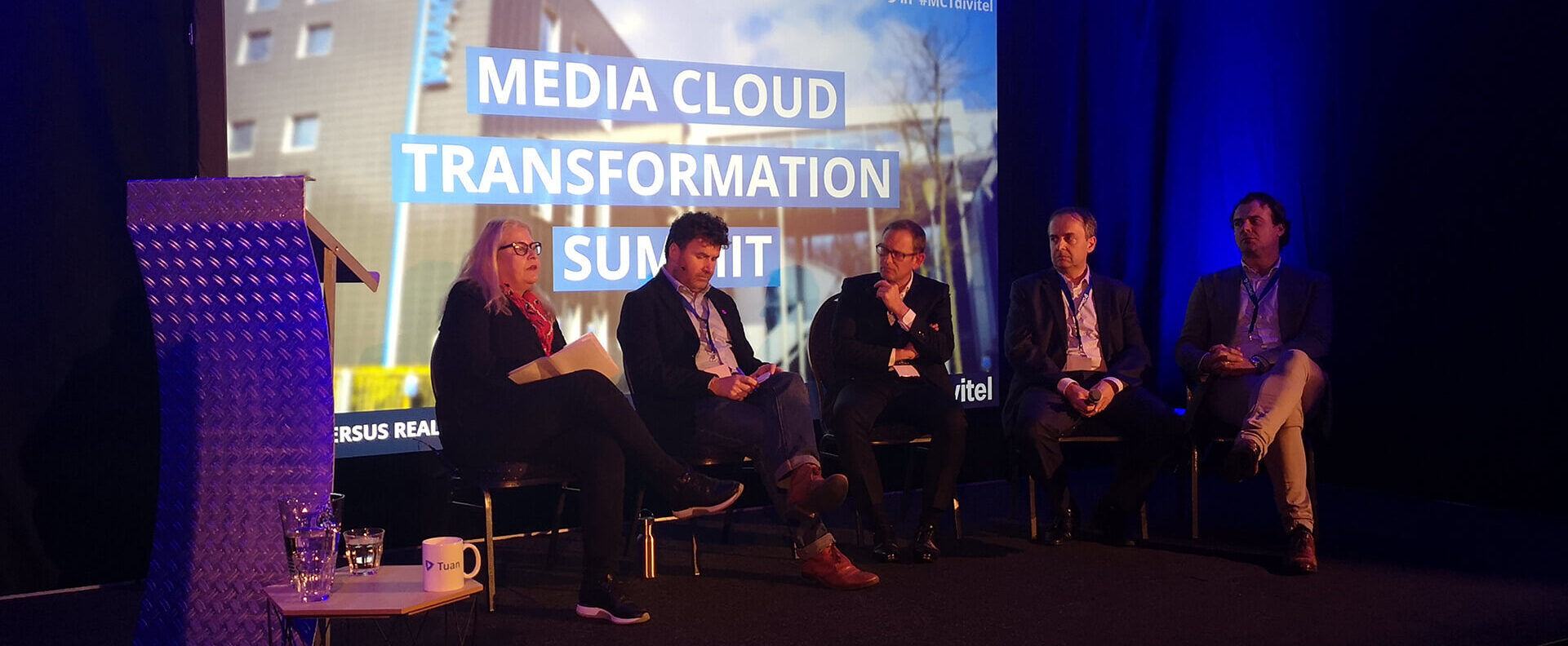 The last presentation, from our cloud-partner and sponsor AWS, focussed on the impact of cloudification on business performance. Niall Duffy – M&E partner segment lead for Europe – showed the audience how to transform media workflows with the inclusion of AI and automation. 
Last but not least, there was a panel discussion among Gabor Molnar (Evangelist of Video Technology & Science), Niall Duffy from AWS, Niels Bass from NLZIET and Yann Madeleine from Viacess-Orca, all moderated by Anette Schaefer, answering a lot of questions from different perspectives and allowing the audience to interact.
We wrapped up the day with the possibility to network while having drinks & tapas and with the promise to continue organizing these kind of summits, the next one hopefully to take place in Germany too.
---