The ANGA COM exhibition in Cologne is the place where from 7-9 June broadband meets content. Broadcasters, operators and providers of all industries meet in Cologne to discuss the video delivery business of today and tomorrow. We are exhibiting again to give new insights in advanced video delivery technology and managed solutions that optimize video business results.
---
What will you find at our booth? (Hall 10.2 H.35)
Inspiring booth, good coffee, valuable conversations, and… a peek at the headend of the future. It is not that often that you get to meet "the engineers behind the screens" in real person. We are looking forward to meet up at ANGA COM and talk about today's and tomorrow's video delivery business.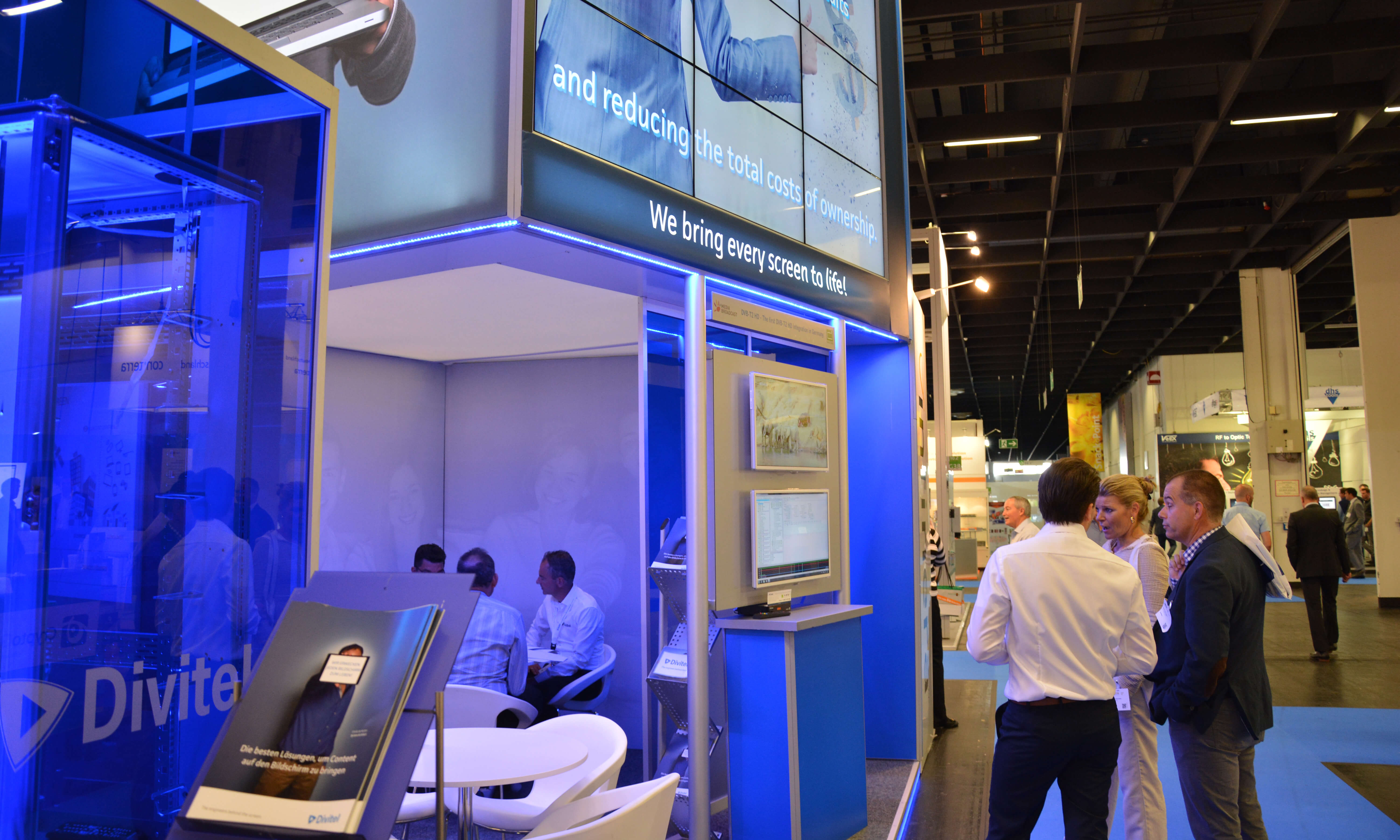 [spacer size="small"]
Demo's
We find ourselves in an unique position within the video delivery value chain. As independent systems integrator we design, build and maintain video delivery solutions that optimize the video business of our customers. Therefore our demo's always bring something extra or special that really match with current and future market requirements:
Demo 1: Video Operating Center (live) – Your life will become easier
In a world where customer service and support are becoming more important life can be challenging. Different technical platforms, changing specifications, continuous updates are nearly impossible to manage and are distracting you. Imagine the best technology, best engineers, best procedures, experience and knowledge in one big brother…
Demo 2: DVB-T2 HD – The first DVB-T2 integration in Germany
Looking at the sky you can almost see a higher quality video arriving to the end user. DVB-T2 is ready for delivery. We are the first DVB-T2 integrators in Germany and understand how to design, build and maintain DVB-T2 headends and headend migrations.
Demo 3: TAAS, PAAS, IAAS, SAAS (live) – Managed OTT delivery solutions
The talk of the town is about technology virtualization, cloudification and improving services. For video providers that are looking for video technical functionality but not the hassle of acquiring an own installation or specific add-on we present our managed technologies, live!
Demo 4: Hosted Hospitality TV platform
The hospitality market can be very interesting for video providers and ISP that are aiming to grow their number of B2B subscribers. Our hosted Hospitality platform transforms video and connectivity delivery into the ultimate guest experience of the future.
Meet us
This year we are bringing something special, we are bringing "the video head end of the future". Want to see it for yourself, come by or schedule a meeting to share thoughts about video delivery technology and future projects.
Hall 10.2 Booth H.35, 7-9 June 2016, Koelnmesse (Cologne).
If you wish to meet us there, please send an email to your contact person or to: marketing@divitel.com.
[elementor-template id="15757″]