IBC's 50th anniversary was a great success. Record breaking even, with almost 60.000 visitors attending IBC 2017, the annual International broadcast event in Amsterdam. We at Divitel look back at yet another inspiring, fruitful and entertaining edition, where we broke the mold with some wildly successful Android TV workshops, the launch of the third Video Delivery Landscape and countless stimulating, inspiring and fruitful conversations.
Last week tens of thousands of professionals and 1.700 exhibitors touched down in Amsterdam for the 50th edition of IBC: The international media, entertainment and technology show. After navigating fifteen halls teeming with people getting from one meeting to the next, the tranquility of the fourth floor of Elicium – the towering office building right above the RAI entrance – was an oasis of calm, purposeful activity. It's here that Divitel hosted its complementary Android TV workshops.
---
IBC 2017 Android TV Workshops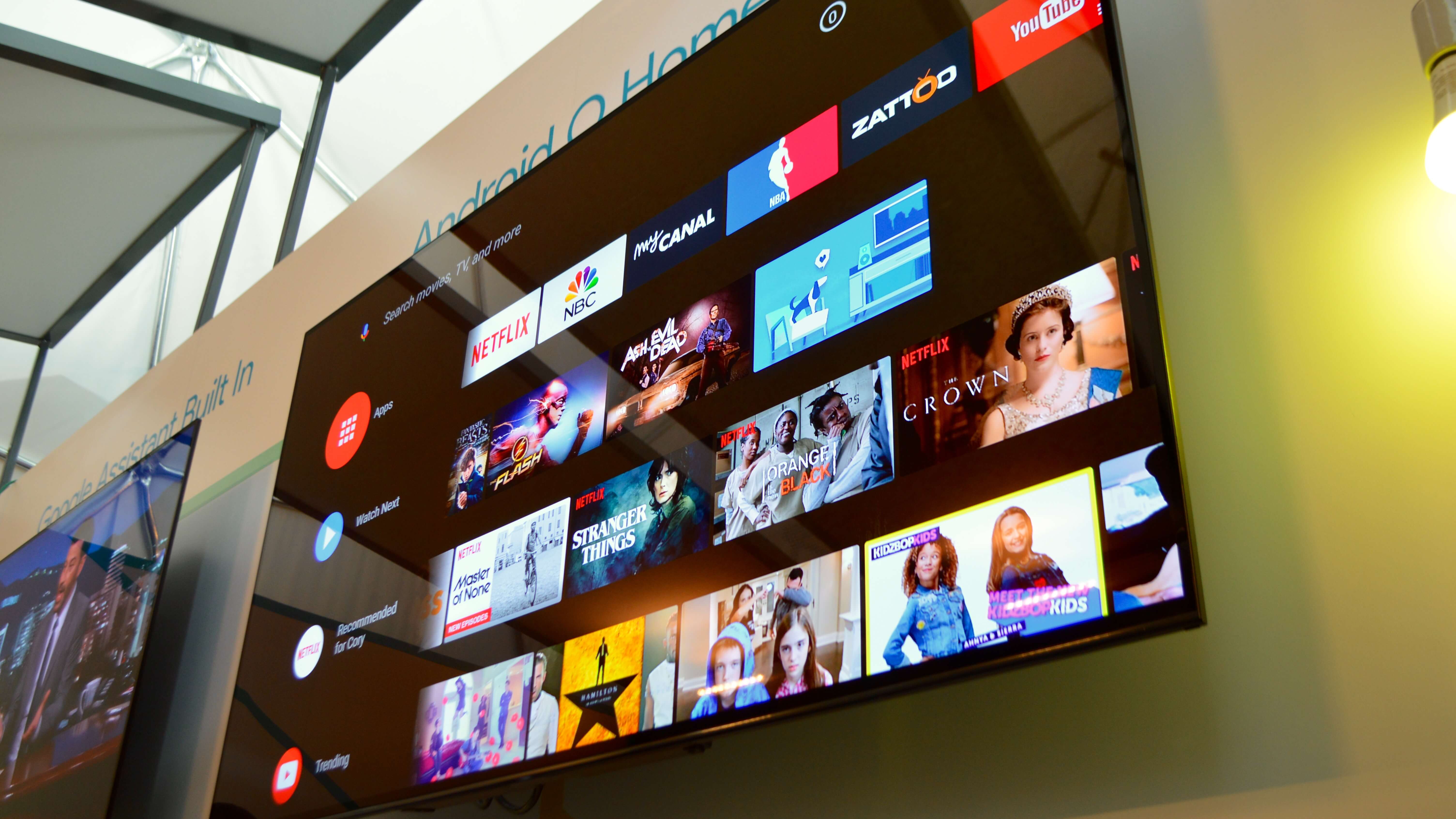 Dozens of companies attended closed-door sessions in which chief innovation officer Tuan Huynh discussed the ins and outs of Google's Android TV. Discussed were the differences between Android TV and AOSP, the implications of the new Android TV Oreo update and a wide range of hardware, generously supplied by Amino, Hybroad, Minerva, Nordija, Sagemcom, Zappware, ZTE and more. As a format, it seemed to have benefited both us as well as the attendees, so expect to see more Divitel workshops pop up at conferences in the future. If you attended one of the workshops, you can expect to receive the accompanying slide deck by mail before the week's end.
---
IBC 2017: Less talk, more action
Walking through the halls of IBC2017 and talking to exhibitors and visitors, you usually get an idea about the latest buzz in media, entertainment tech. Talking to the many (many) Divitel staff that attended IBC, partners and clients, the consensus seems to be that IBC 2017 wasn't about revolution, it was about evolution. We saw the same 4- and 8K screens we saw last year, the VR-tech booths looked awfully familiar and nobody seemed to be blown away by the umpteenth showing of holographic technology.
"We saw the same 4- and 8K screens we saw last year, the VR-tech booths looked awfully familiar and nobody seemed to be blown away by the umpteenth showing of holographic technology."
The absence of futuristic new tech wasn't necessarily a bad thing, though. IBC 2017 seemed to be about actually getting your hands dirty, taking technology and leveraging it to bring end-users the TV and video experience they want and need.
"At IBC 2017, the conversation wasn't about 'how awesome Sony's huge 4K screen looked', but about how to actually get 4K into the livingroom of customers. The conversation wasn't about 'the transformative experience of putting on a VR headset and seeing your own hands digitally in real-time', but about actually live-streaming events to a VR headset over existing infrastructure. At IBC 2017 – as an industry – we decided to stop talking and start doing."
---
Tuan's thoughts
Divitel Chief Innovation Officer Tuan Huynh came away from IBC 2017 with some interesting thoughts on the industry, that we just had to share: "In the past, the quality and resilience of tv and video services has been paramount. Features versus costs was really the topic but the "golden standard of broadcast services" just required gold plated solutions and processes. Today the emergence and growth of always-on-services has fundamentally changed the playground. The media industry shifted from appliances to applications and services because of the digital transformation the market requests. Consumers are now calling the shots; and we are just at the beginning of a new era! Consumers have seen a glimpse of the promised land, as platforms and devices continuously evolve, and so do their consumption habits! Suddenly, the media industry is all about making it easier, with faster time to market and a lot optimization. Now it is cost drivers versus business benefits. Call it an agile supply chain or leveraging on analytics by tapping into machine learning & artificial intelligence. This is merely to understand the ever-changing consumption habits so that broadcasters and operators are well equipped to offer 'timely & efficient' services to compete and grow their sub-base while creating sticky end-users."
---
Europe's First TV and Video Application Lifecycle Lab
Did IBC 2017 inspire you to stop talking and start doing? Divitel is weeks away from opening Europe's first specialized TV and Video Application Lifecycle Lab. Here, we'll enable broadcasters, operators and vendors to leverage automation, robotics and a team of experienced engineers to rapidly test and monitor TV and video applications, ensuring you the fastest time-to-market possible without sacrificing quality or stability. Would you like to know more about the lab or the exciting launch-event we're hosting both online and our office on November 2nd? Contact marketing@divitel.com.
Divitel Chief Operations Officer Wouter Slot will be one of several speakers that will discuss both the technology as well as the business rationale behind application lifecycle management for TV and video: "I'm excited to talk about this innovative new development. Application lifecycle management isn't particularly ground-breaking, but combine it with our unrivaled knowledge on video and television and you get a service that is a literal life-saver for many TV and video businesses out there. We're enabling operators and broadcasters of any size to radically speed up their development cycles, allowing them to focus on the end-user, instead of the arcana of testing and monitoring applications."
---
Now online! The newest version of the Video Delivery Landscape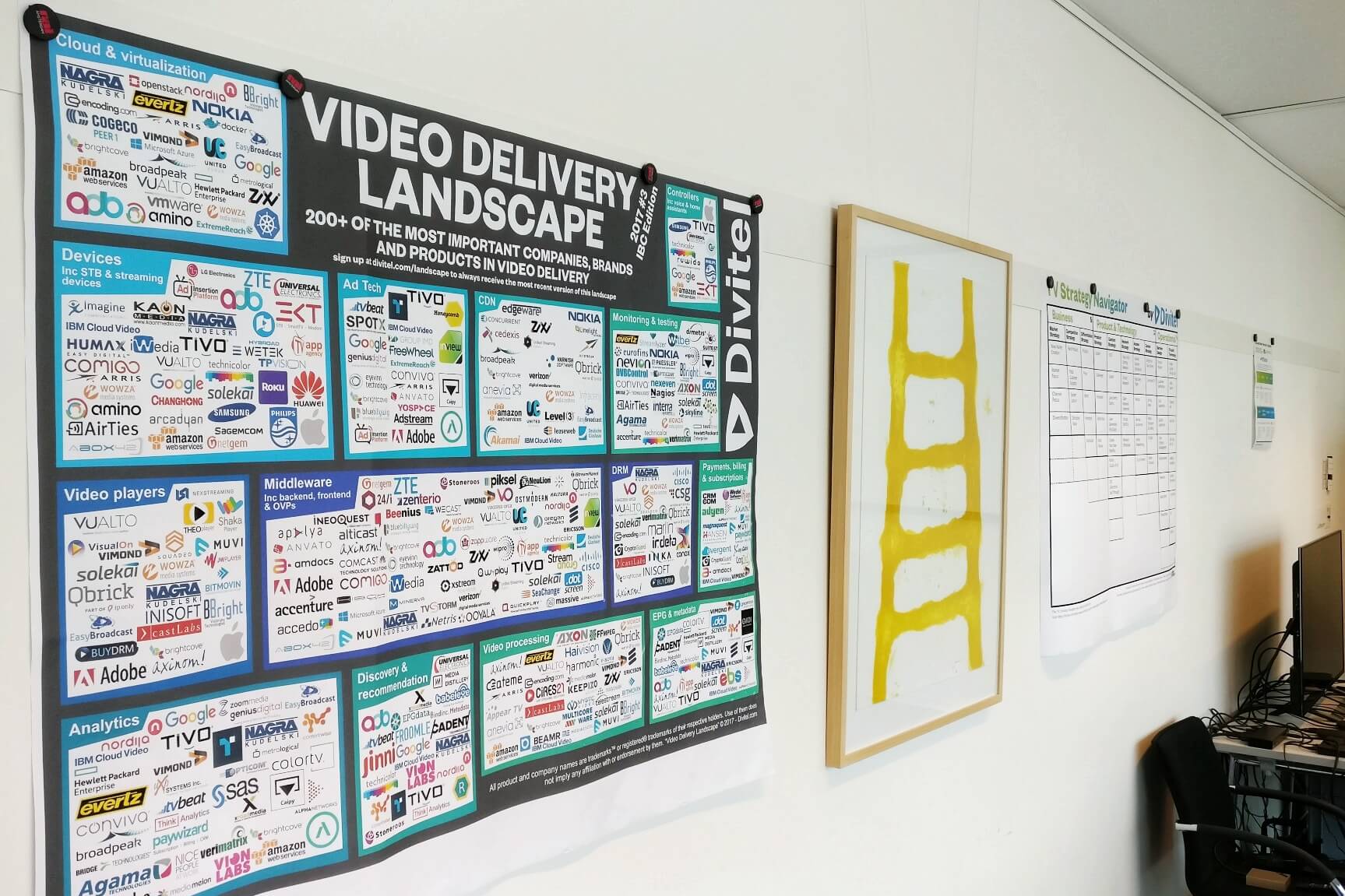 At IBC2017 Divitel presented the third and newest version of Divitel's Video Delivery Landscape. This is the best overview of the current state of video delivery technology available. We have updated this overview with new companies, brands and products in different categories within video delivery tech. You'll find the world's most important DRM-suppliers, video players, video processors and more. You can download the latest iteration of our Video Delivery Landscape poster, or the additional Video Delivery Landscape booklet, in which you'll find more info on the 200+ companies listed on the poster.